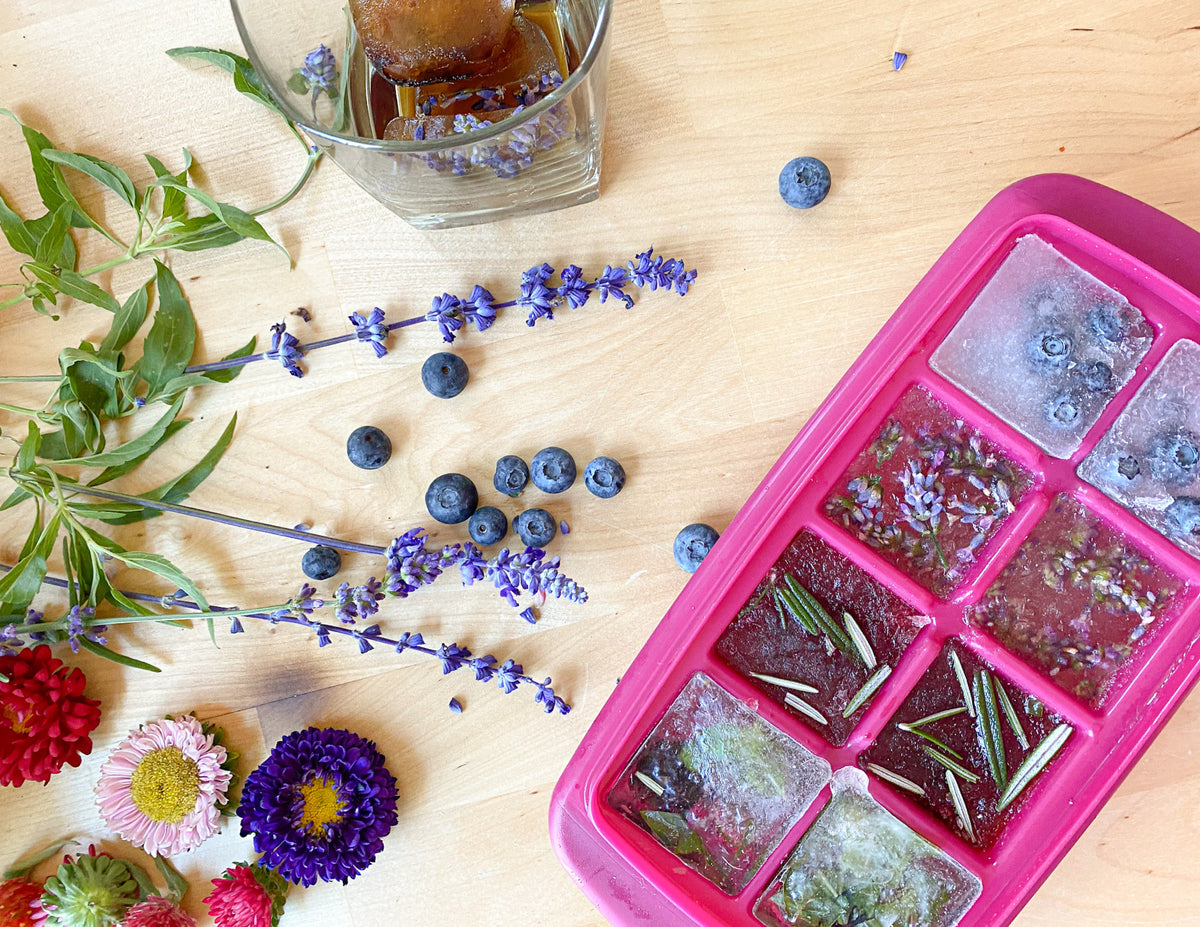 Perhaps "festivities" look a little different these days. But whether you want to spice up a socially-distanced backyard hang, or bring some whimsy to the small social bubble in your home, here are a couple of our favorite ways to bring flowers into the mix.
Thinking about serving up a cocktail or mocktail? Botanical ice cubes will add color and flavor to your drinks. We just cut up some Lavender, Rosemary, Mint, Berries, and froze them with our favorite juices.
If you want to go super fancy pants, experiment with freezing the cubes in steps, allowing you to create different layers of flowers, foliage, and fruit.
We also put a few of the ingredients aside to add as a garnish before serving.
Flowers are also a gorgeous add for your salad. We love the way the orange and golden Nasturtium flowers pop on the background of the blackberries and greens. And again, we'll never turn down a chance to garnish a drink with florals.