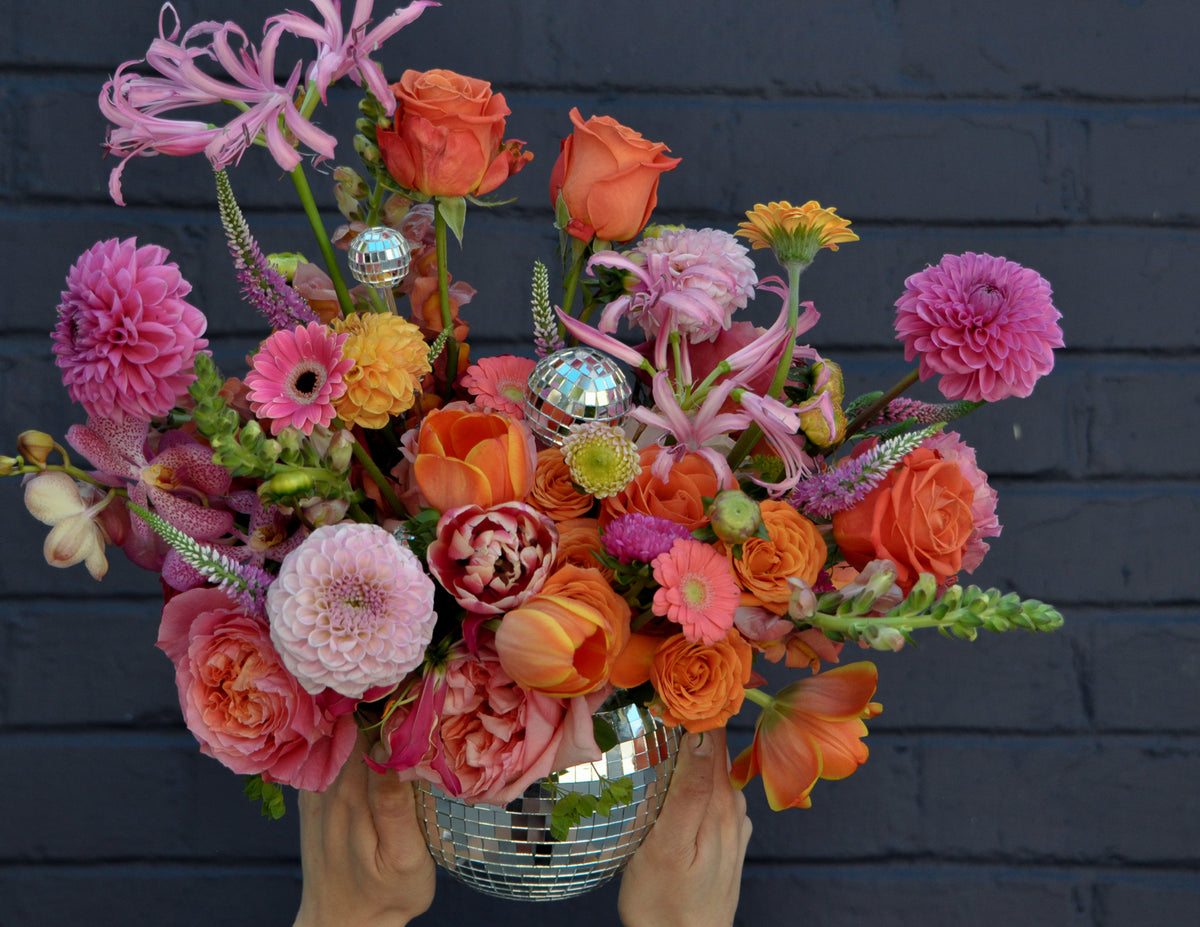 A month or so ago we had the opportunity to do disc-themed florals for an event. Per the ushe, we posted some fun footage of the flowers, and the people of the internet had a LOT to say about the disco balls - mostly they wanted to know how they could get some with their flowers!
So we got some mirror ball vases and put together this fun little collection! Each arrangement is a party on it's own, but together, they make for great event florals. 
Take a peek and tell us what you think!