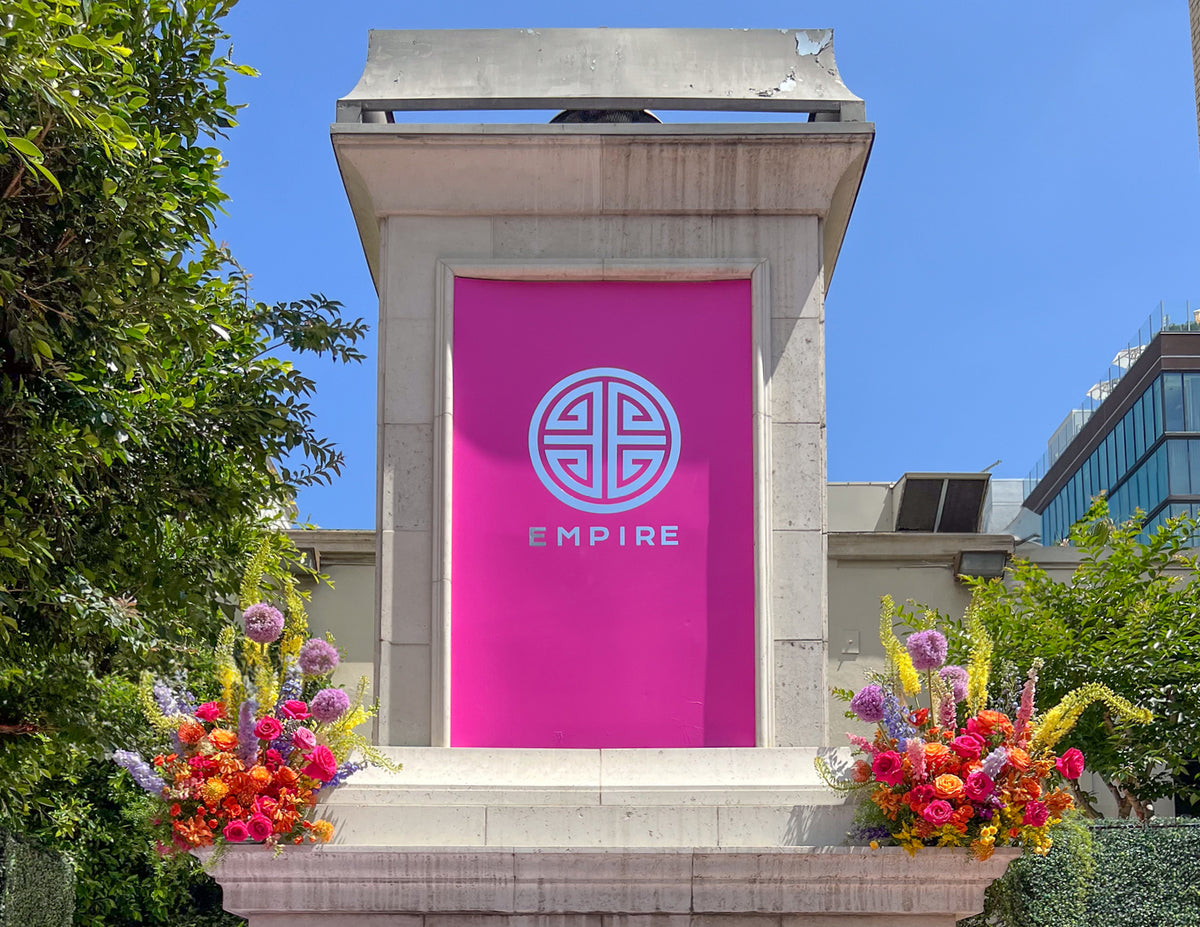 Another fun event is in the books! We had the honor of creating these vibrant blooms for Empire at their annual  BET Brunch, which took place at Eden Sunset in Hollywood.
They rang in the summer with a color palette of hot pink, yellow, orange, and purple. We chose whimsical flowers to match the vibrant energy of the venue and event, including Allium, Foxtail Lilies, Larkspur, Delphinium, Roses, Snapdragon, Hydrangea, Orchid, and Banksia.
The party included giant floral arrangements at the entry and throughout the party, a color-blocked floating rose petal display in the central fountain (serving as the backdrop for a kick ass ice sculpture), monochromatic arrangements for the cabanas, and bud vases sprinkled on the tables throughout.
There were so many large arrangements to complete, that we filled the WildFlora Landscape office with flowers during the process of creating all the pieces. See more footage of the floral adventure in this video.