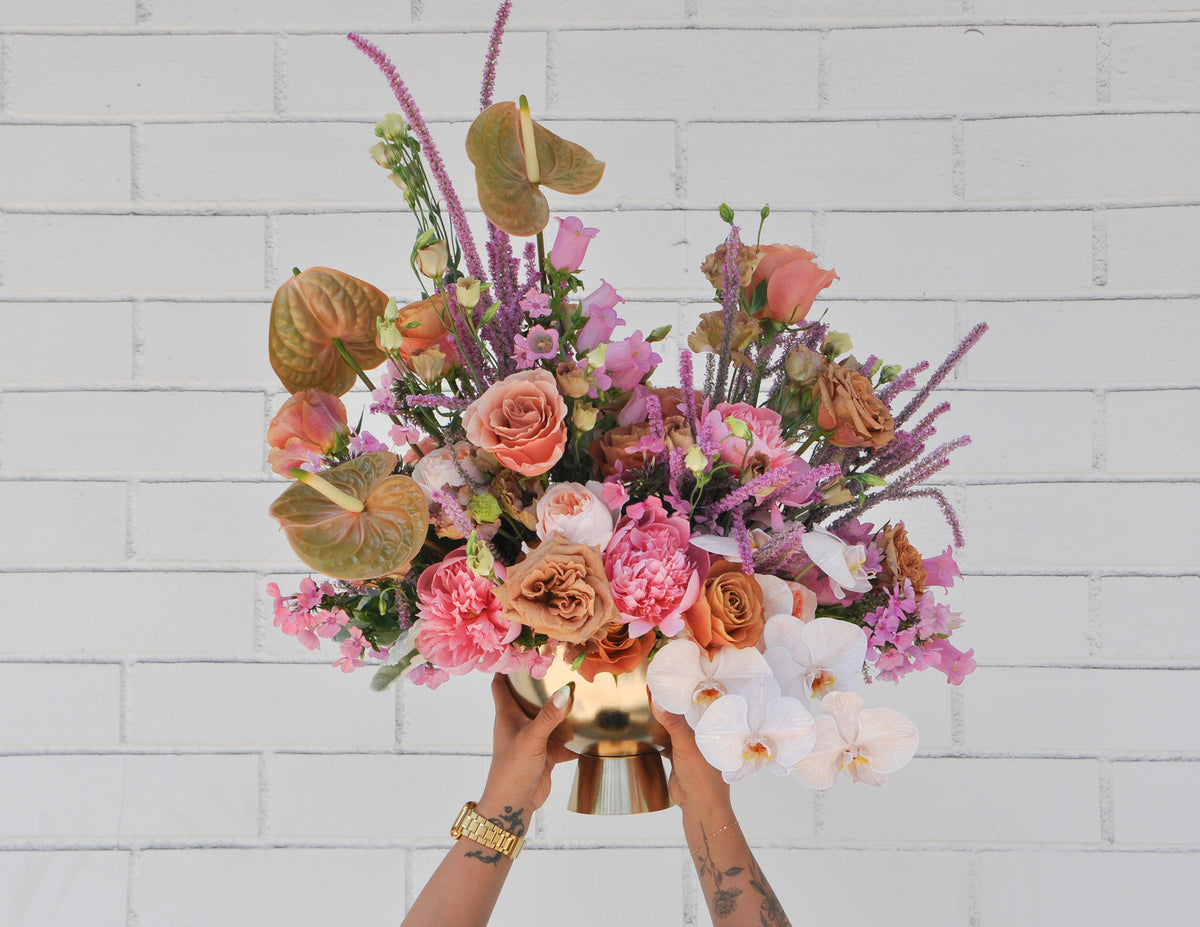 Making flowers is fun no matter what, but we love when customers give us the chance to play and do a little something different.
This custom arrangement included warm pink peonies, cool pink bell flowers, orange, peach, and toffee roses, and whites orchids in a gold compote container.
Wanting a palette different than those you're seeing on our website? Order one of our seasonal arrangements and leave us a comment in the notes for any special requests regarding color palette, flower types, or container vibe. Or just give us a call at 818.754.1188 and we can chat it through!