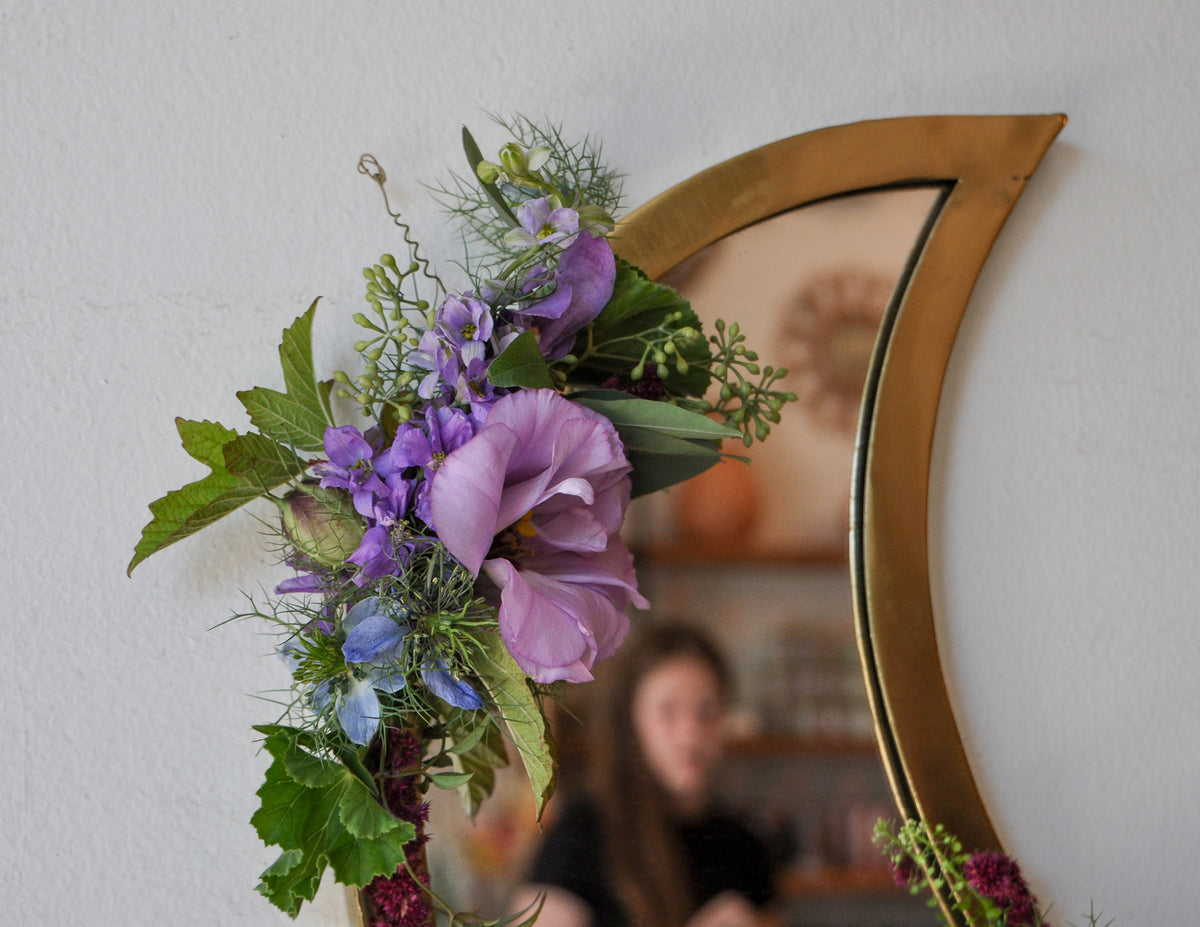 With our new Enchanted Autumn Collection, we've been feeling the fall sky, and these crescent moon mirrors were the perfect item to celebrate the season! Adding blooms to your regular decor is a great way to elevate your home when having friends and family over for seasonal events.
We suggest creating the flower applique first, using either floral glue or thin wire to keep your creation together. Then, using a removable, but strong double-sided strip, attach the applique to your decor.
If you're able to create these as close to party time as possible, they'll look their freshest, but if you want to pre-make them, we suggest keeping the fresh flower appliques in the fridge (much like you would a corsage or boutonnière) until it's time to attach them.  
Want them to last longer than a day? Consider playing around with dried flowers as an alternative!
Or if you're thinking about making a bunch with friends, we would recommend our DIY Bundle of Blooms, which will provide you with plenty of flowers and greens.