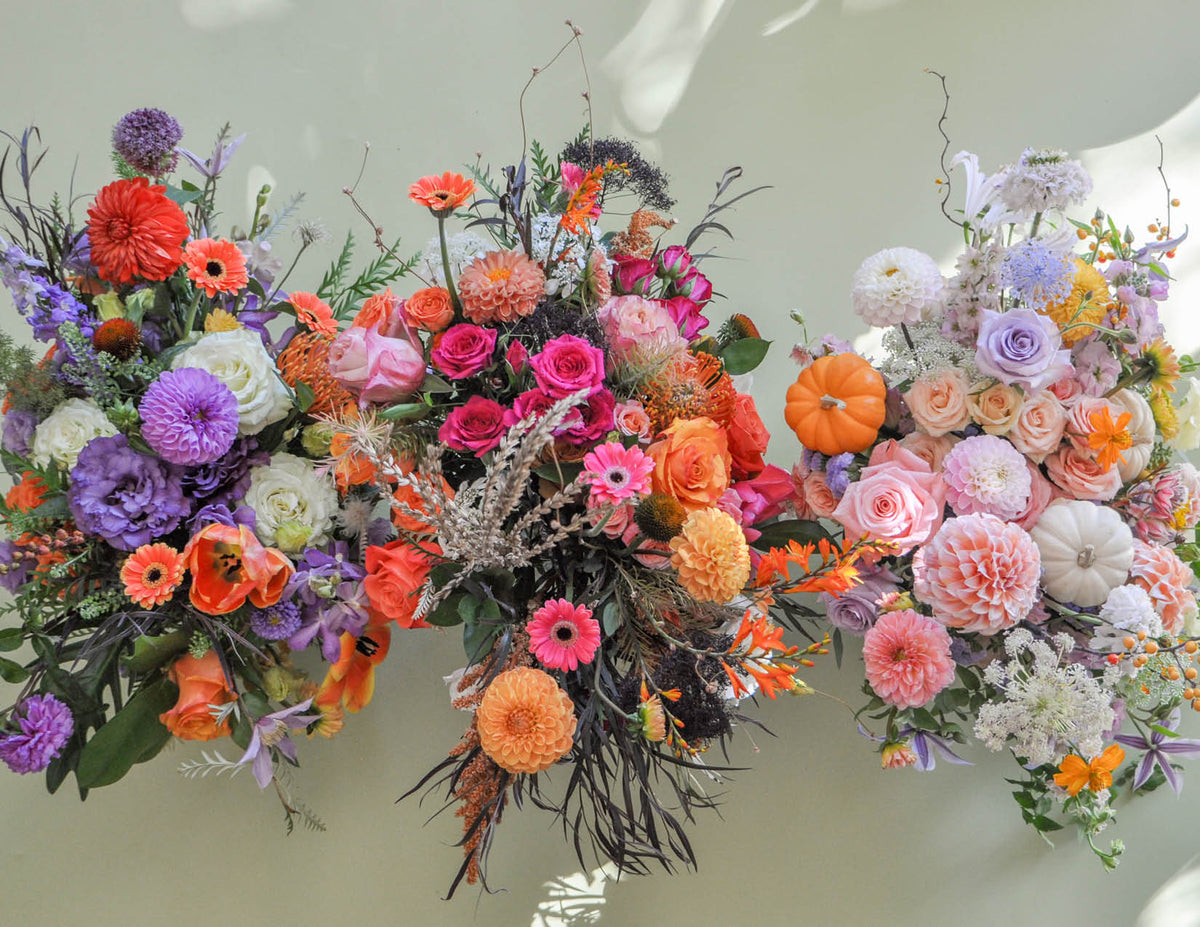 October is here, which means it's time for the Spooky Season Palettes! 
We brought back some of our favorite combos, like the purple, orange, & green blend of blooms in the Bewitched Blooms color palette, as well as the pink, orange, & black flowers of the Pink Potion Arrangement.
But we also wanted to switch it up this year, so we made a light and bright Witch's Garden Arrangement, with pastel oranges, purples & pinks - very Cinderella - while still scratching our Spooky Season itch, with cute little pumpkins.
If you love these, order soon, as October always seems to fly by and these will only be offered for a limited time.