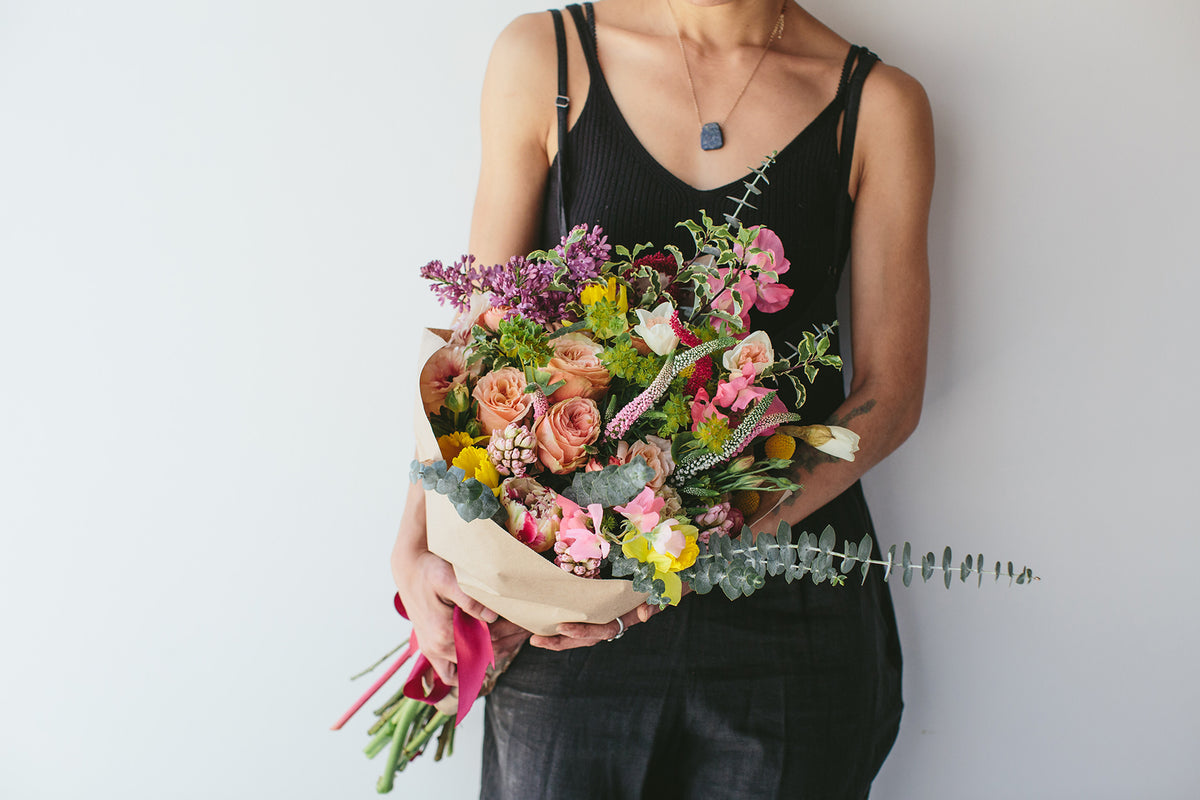 Flowers look great in a vase, but if you've got a little extra time at home these days and need a fun project, here are five great ways to play with your flowers!
1. Floral Hair
Few 
things
 like 
flowers
 in your hair to make you feel like a goddess. You deserve to look extra beautiful for yourself during quarantine, so add some 
flowers
 to that at-home look. Here's a few ways we rock the hair florals: 
Pinch off a bunch of filler flower or a focal flower and use a bobby pin to secure into hair 
French braid your hair and stick sprigs of 

flowers

 or greenery into the braid 
Put your hair up in a messy bun and tuck focal 

flowers

 along the base of the bun.
2. Flower Bath
Time to treat yo'self! Grab your WildFlora bath soak or salts and draw a beautiful relaxing bath. Rose petals help to hydrate your skin, lavender helps ease stress, and peonies help tone skin. Adding citrus ican help pull harmful toxins from skin and relax tense muscles. Tip: Use a pasta strainer to collect 
flowers
 & fruit before you drain the water for a quicker & easier clean up. 
3. "Little Blooms Everywhere"
Does WildFlora hand-arrange each bouquet so you can simply drop it in a vase and let it 
do
 its thing? Yes, however, we're not opposed to the idea of you disassembling it to play! Little bud vases are a great way to bring the botanical bliss to every room of your house. Who doesn't want the company of a ranunculus while you brush your teeth? 
4. Face The Foliage Challenge 
Search the hashtag created by Justina Blakenley called #facethefoliage and get creative! If you're willing to sacrifice a few blooms, you can create a very cool piece of artwork! Here are a couple examples made by our very own JJ Obee in our Studio City shop.
5. Dried Flower Rack 
Goodbyes are hard, so why do it if you don't have to? Dry 'em up! One of our favorite flower drying projects is our drying rack. simply string the blooms upside down by the stems and hang them in your favorite dry location.