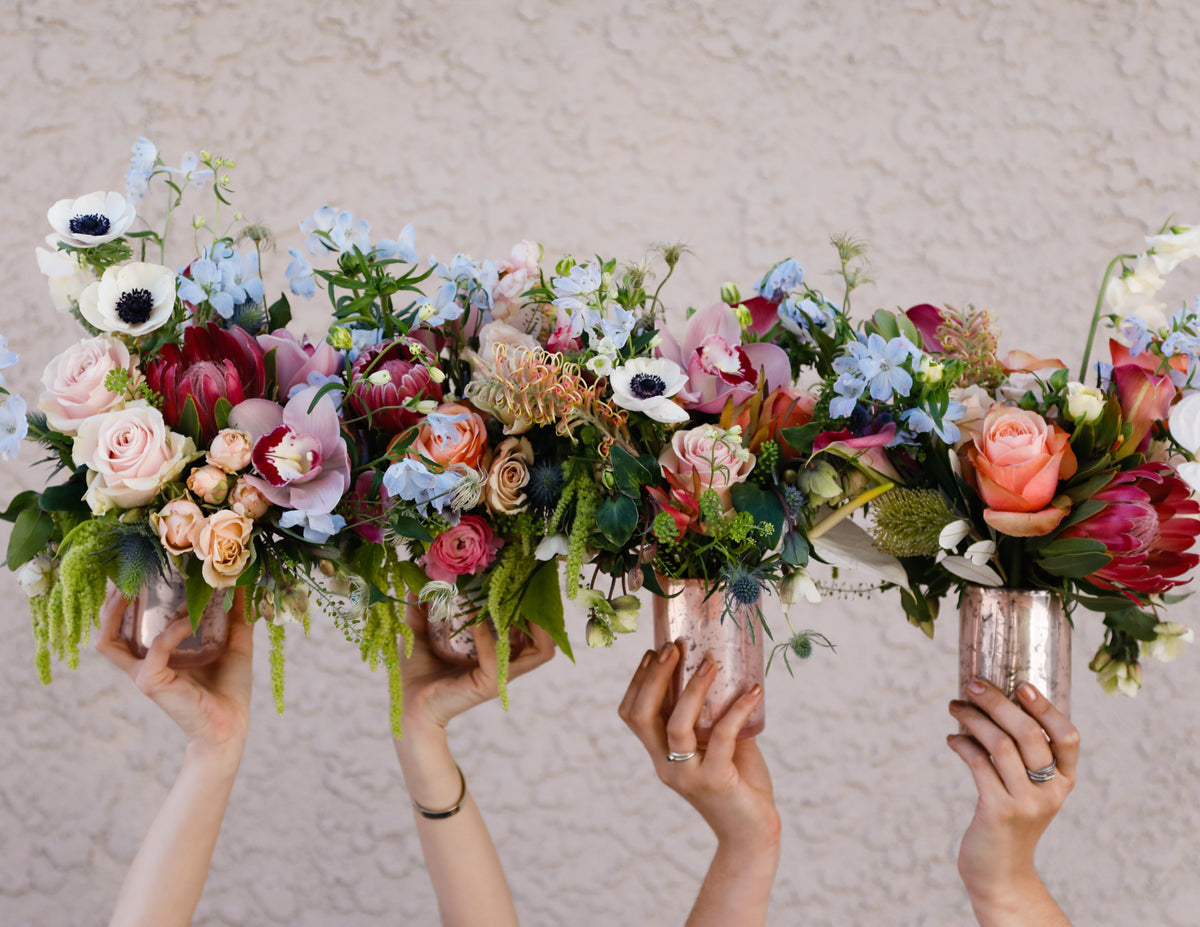 In January, WildFlora got the opportunity to once again work with Fundamental Events Catering (always a pleasure!) for a media launch involving Ed Alfrey and Warner Brothers. When presented with this event, we were given the creative freedom with flower selection and color palette. The venue, Grass Room DTLA, has a vintage South-Pacific vibe going on, so we wanted to compliment that through the floral selection. 
Photographer, Lara Everly (IG: @we_are_kismet), also made a fun little stop by the shop to snap some pics before the florals made their way to the event.
With blue being one of the more rare colors that occur naturally in flowers, it's always a fun pop when we get to use it! For this event, we achieved the blue through the navy-centered 'De Caen' Anemone, blue Thistle, and Japanese Delphinium. The arrangements also included Protea, Banksia, Carpe Diem Roses, Cymbidium Orchids, Ranunculus, Amaranthus, Anthurium, Calla Lily, and Veronica.