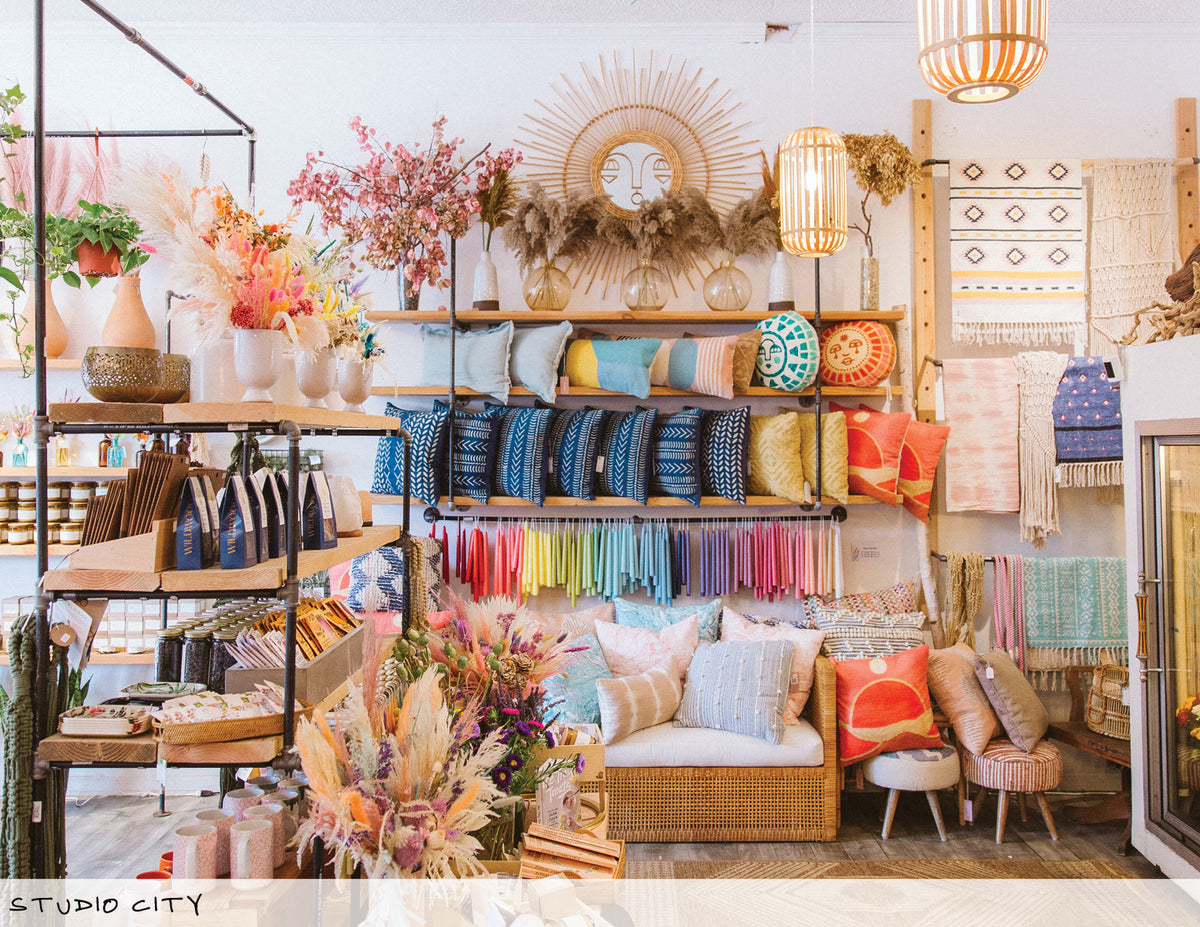 WildFlora's two locations are like sisters - similar since they were raised by the same family, but different and amazing in their own ways.

Who's Older?
Studio City! We opened our doors in April of 2014.

How long has the 2nd location at the Farmers Market been open?
Four years! After a year on 3rd Street next to the restaurant Toast (Beverly Grove location), the opportunity to move to Farmers Market was presented to us and we decided to embrace the change and scooch on down the street. In May of 2019 we officially opened and became part of the Farmers Market crew.

Where do floral deliveries come from?
Studio City! While you can pick up flowers from both shops, the deliveries come from our flagship location where we have extra storage space for all the flowers it takes to complete the delivery orders.
Where are WildFlora products made?
Farmers Market! Since Studio City has the extra flower load, the Farmers Market squad handles the creation of the
bath salts, bath soaks, facial steams, mini dried bouquets, and candles
. With this location welcoming so many out-of-town visitors each day, we love providing the opportunity for them to see the actual people who are handcrafting our goods.
Do the shops carry all the same items?
Sort of. Everything in our Farmers Market location we also carry in our Studio City location. However, due to shop size there are a couple key differences. Since the Farmers Market shop is smaller and there's a bit more hustle and bustle in the air around The Grove, we have more pre-made bouquets ready to go. With the Studio City shop, since it's so much larger, we carry extra products and home goods that you won't see at the Farmers Market. 
How do you make sure both shops are top notch?
Rotating Staff! Everyone gets to work at both shops. This means our amazing people stay fresh and understand the different ways they can help each other, since everyone shares in the different experiences of working in both shops.

Do they have the same hours?
Nope! Check here to stay up to date on our regular and holiday hours.

What about the parking situation?
Also varies. Farmers Market has a parking lot that charges based on time, though if you're just picking up flowers and able to be in & out in 15 minutes, it's free. Studio City has metered parking on Ventura Blvd and free 2 hr parallel parking in the ally behind the shop. While there are a few designated pull-in spaces for WildFlora directly behind the shop, those are used for our kickass delivery team, so we ask that you leave them open for them.