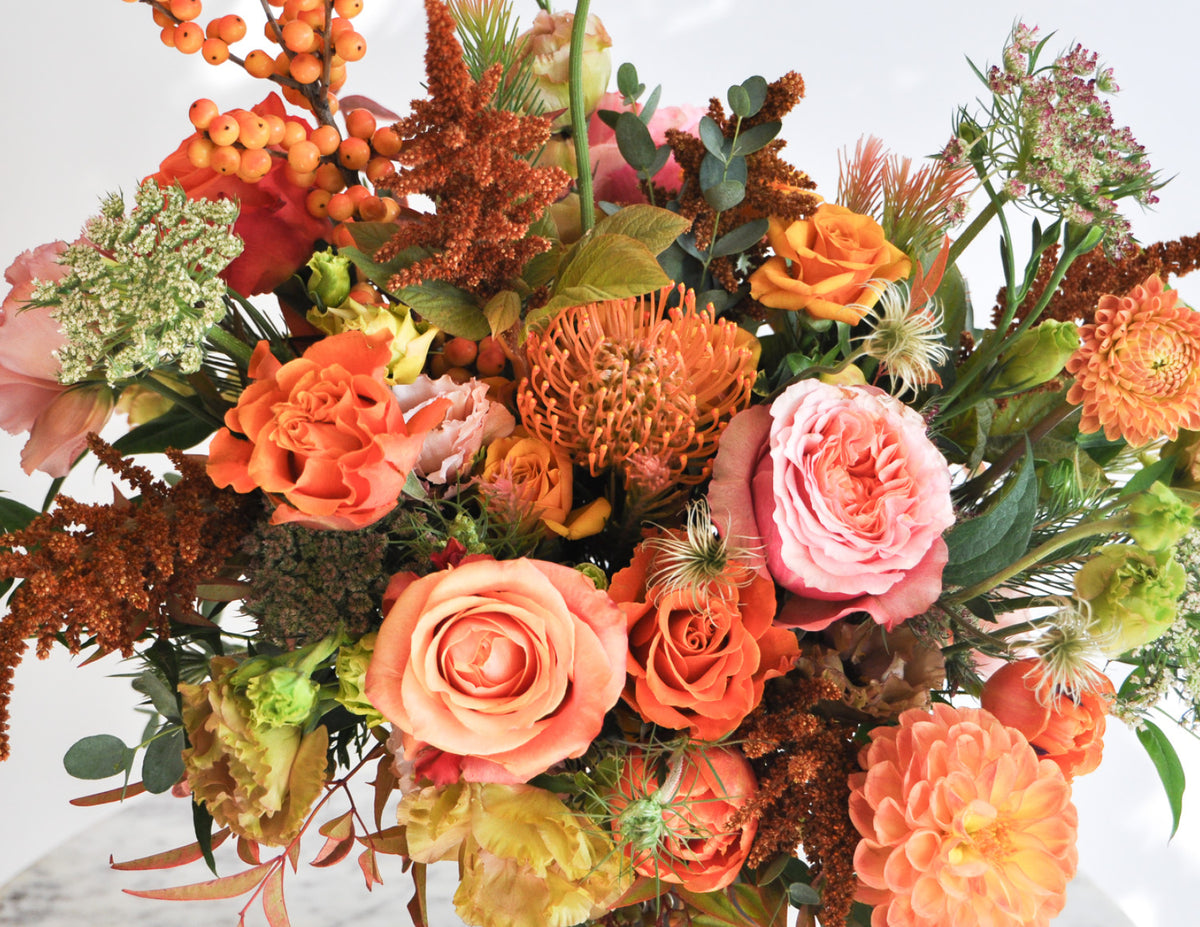 It's that time of year again where we gather - whether you were born to them or chose them, we're all about celebrating with those you love. And sometimes those you tolerate.
Regardless, flowers are a lovely add to the mix at the table, so we're bringing back some of last year's favs, as well as some new arrangements. You can see the whole collection here, but for this post, we'll just highlight the new arrangements that we're welcoming to the Gather gang this year.
This goblet pair is great to ensure that you still have space on the table for all the delicious dishes. They come in pairs, so if you have a longer table, you can easily up the number and sprinkle them along the spine of the tablescape.
This bigger goblet goes great with the little set. It's a perfect accent to a dessert table, or a lovely welcome near the door when your guests first enter your home. Or, if you'll be sitting across the table from the grandparent who makes one too many inappropriate comments, this is the perfect centerpiece to go between you and distract from heavy amounts of eye contact - family dynamics can be tricky, and we're here for it. 
Lastly, you can never go wrong with a long and low arrangement for a table - narrow enough to not take up *too* much table space, low enough to see the ones you love, but grand enough to make a statement.