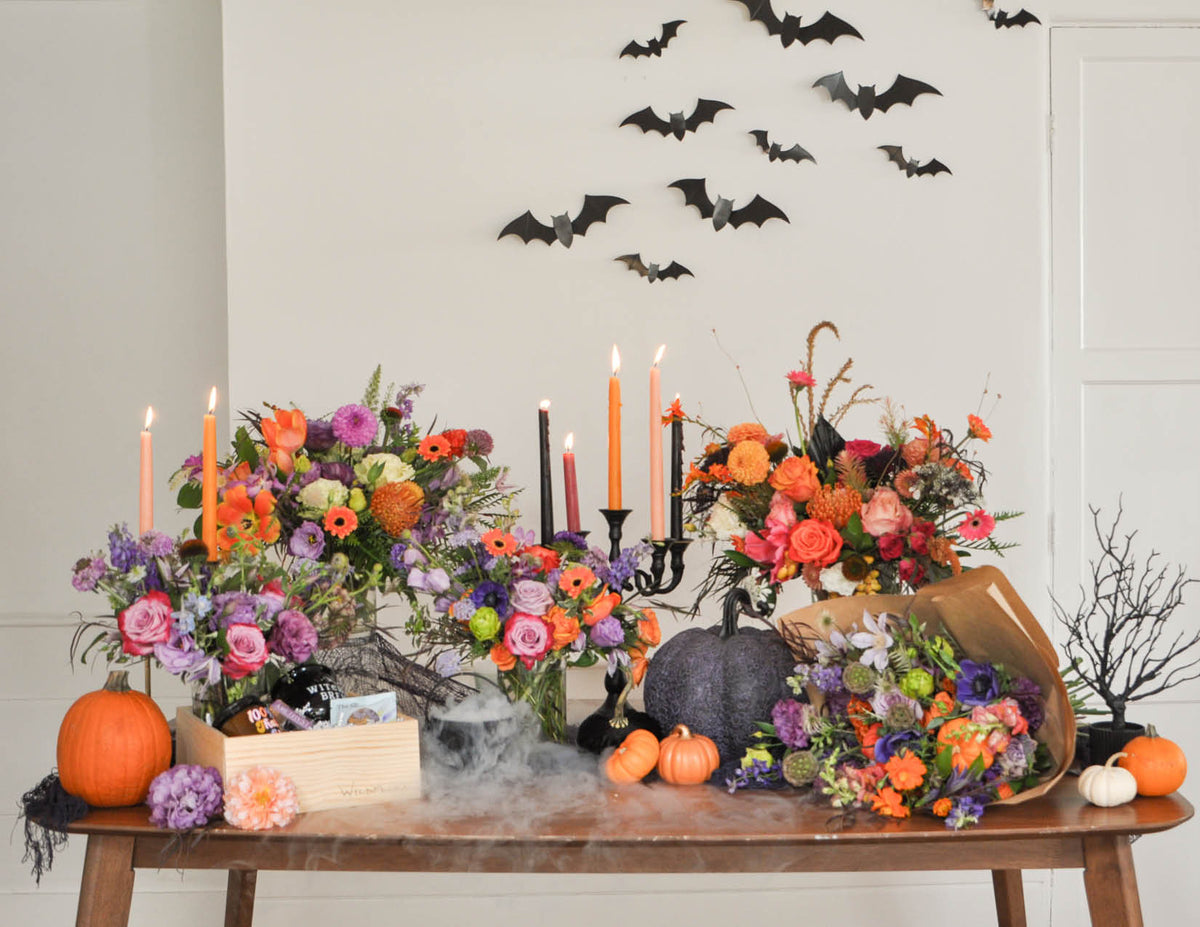 If you haven't figured it out yet, we kinda geek out on Spooky Season flowers. This year we brought back out the bats, picked up some dry ice, and had ourselves a little Halloween photoshoot to help give you ideas for your own Spooky Season decor.
Flowers - A great place to start. This year we went with three floral vibes:
Bewitched Blooms Orange + Purple + Green
Pink Potion: Orange + Pink + Black
Witch's Garden: Pastel Purple & Pink + Peach + Yellow + Little White Pumpkins. 
Accessories
Taper candles & candelabras add a classy touch to spooky season decor.
Cutouts: We used our fav bat cutouts, but you can make many shapes - pumpkins, witch's hats, cats - a silhouette is a fun simple way to decorate.
Pumpkins & Gourds: We love to get a varied amount of colors and sizes to plop around the house. You can also hallow out a pumpkin and toss a vase inside where flowers can sit!
Dry Ice! - As long as you're careful and don't let it touch your skin, this can add instant fun and spookiness to your party. Just be sure to use it in a container that will not crack and break in extreme cold temps! We had fun creating a little video with our floral potion - check it out here.
Pets - When shooting at our owner's house, we can't help but involve her cats for Halloween shoots. Usually the black cat, Banksy, fits the vibe best, but this year, with our pastel arrangement, we were happy to get the white cat, Monkey, in on the action.