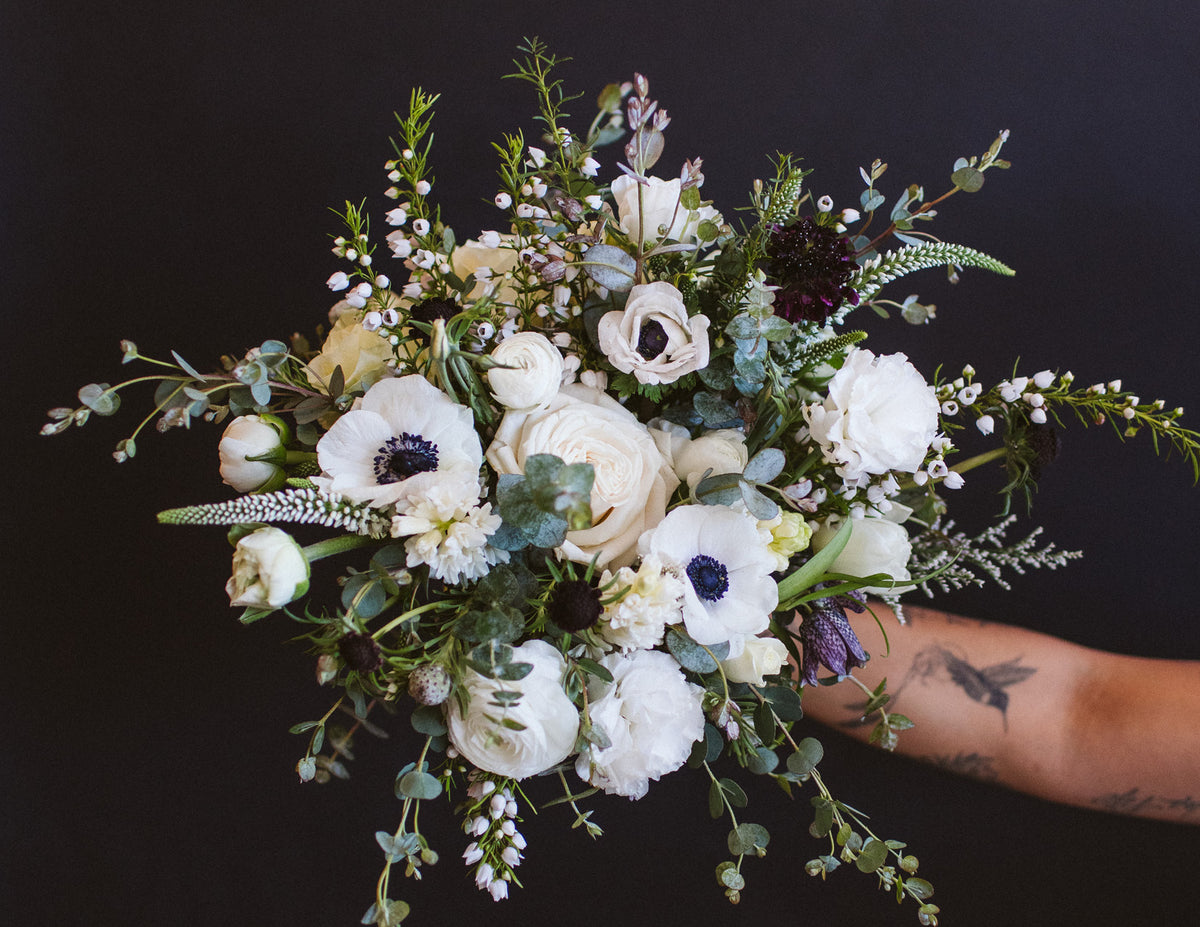 We love tons of bright colors at WildFlora, but some occasions call for something less saturated.
If you have a dark or loud, solid-colored accent wall in your home, a white arrangement is a great way to let the wall color pop.
In nature, flowers will attract pollinators either through their bright colors or their nectar  (sometimes both, but more often, one or the other). For this reason, white is the most common color of the most fragrant flowers. 
White is also a great choice when celebrating the life of a lost love one. It's both peaceful and beautiful, without drawing too much attention.
Wanting to order some white flowers from us? Check out the Botanical Beauty Arrangement or one of our Monochromatic Arrangements.