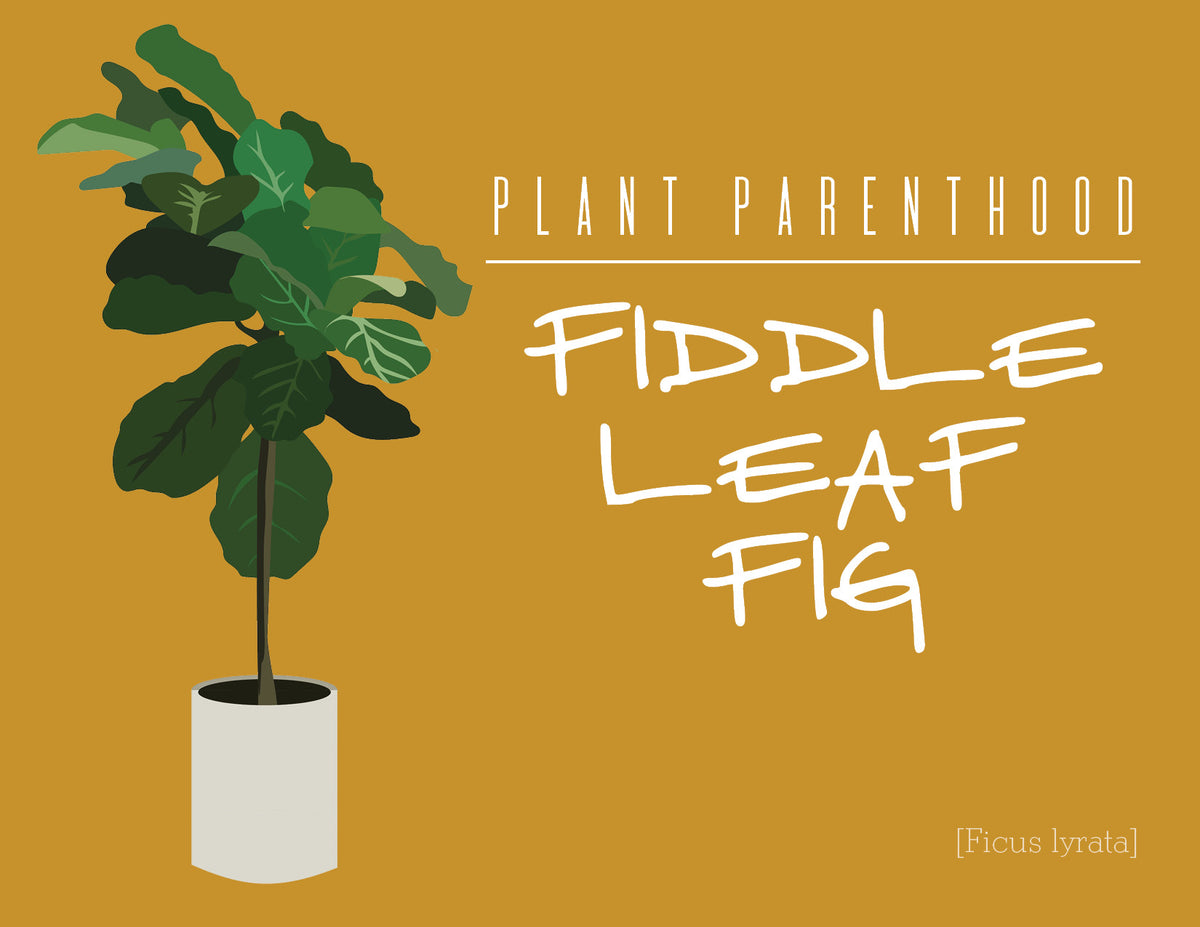 Fiddle Leaf Figs are the fussy babies that will make you feel like a failed plant parent... yet somehow, people can't stay away. Probably because they're so pretty.
There was a time we didn't even carry these because they're difficult to keep happy. However, houseplant culture has grown in popularity over the past few years, so we decided to bring 'em back for our more experienced plant-owners.
For watering, wait until the top 2 inches of soil are dried out. This interval may change throughout the year, meaning what works in the summer may not work in the winter. While some plants will give you a little forgiveness in this realm, Fiddle Leaf Figs are not so kind. You'll also want to be extra sure your pot has a drainage hole, so its roots are never sitting in water.
As for sun, they love tons of bright light. If you're wanting their home to be in a spot that's got direct sunlight, that' okey too, but you'll have to slowly acclimate them to it, otherwise they'll burn. However, this can be a little tricky seeing as they don't love being moved around a ton, so slow and steady is key.
Temperature is also important when considering placement. They like a consistent 60°F to 75°F all year round, and they'll give you attitude if you put them somewhere with a cold or hot draft, so avoid spaces near doors or windows that you open regularly. However, they do like waving in the wind in nature, so some suggest shaking them daily. Just hold different parts of the trunk and gently shake it to simulate wind for 1-2 minutes a day. This helps strengthen/thicken the trunk. The things we do for our plants.
With such large leaves, it's also important to dust and mist them. This will give you the best-looking foliage!