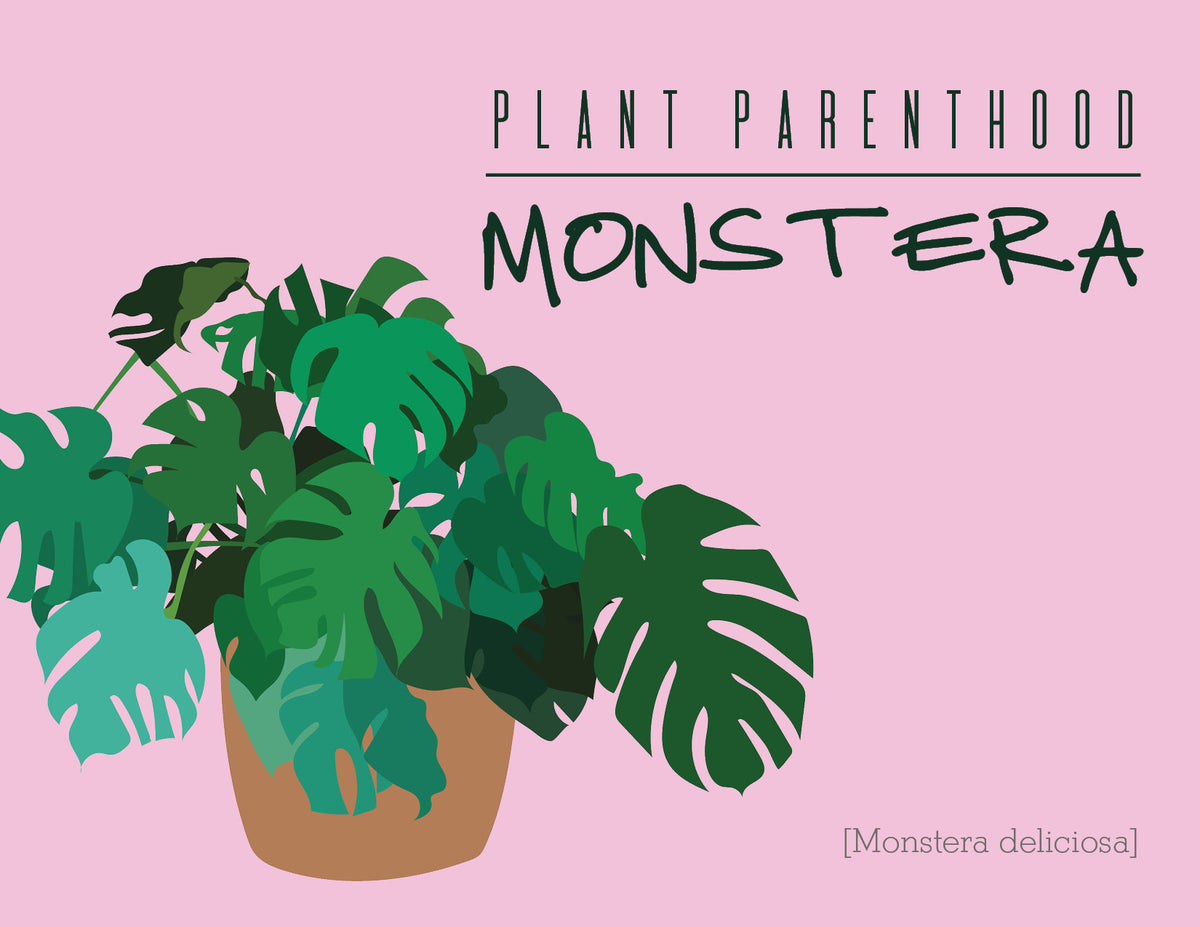 Best. Plant. Ever. These guys, sometimes called Swiss Cheese Plants, are easy to care for and nothing beats the joys of seeing a new leaf pop out and unfurl over a couple days.
In nature, as the plant grows, it produces larger leaves with more holes - this way they can catch more sunlight, while not getting too heavy. To encourage holes in your houseplant, have a bright, but indirect source of light that the plant can grow towards. Younger monstera plants don't have holes as often, but as the specimen grows, so will the leaf size and hole count. Give them an little extra help with stakes to support the larger leaves.
Another fun thing about Monsteras is that they love hugs. While upgrading your pot size isn't a terrible idea eventually, they enjoy a snug fit, so you won't have to do it *as* often as other plants. Just make sure there's still room for soil in the pot so they can absorb the nutrients from it.
When it comes to watering, we suggest waiting until the top 2-3 inches of soil are dry. Additionally, Monsteras are great candidates for bottom watering, meaning adding the water to the saucer of the pot instead of the top of the soil. We suggest mixing it up and doing a bottom watering every other time you water. 
We also love using monstera leaf cuttings for tropical flower arrangements or even by themselves in water - they'll last weeks!
While Monstera deliciosa is the most popular Monstera in our shops, we will occasionally carry other cultivars, like the smaller Monstera adansonii, which makes for a fun-textured hanging plant.