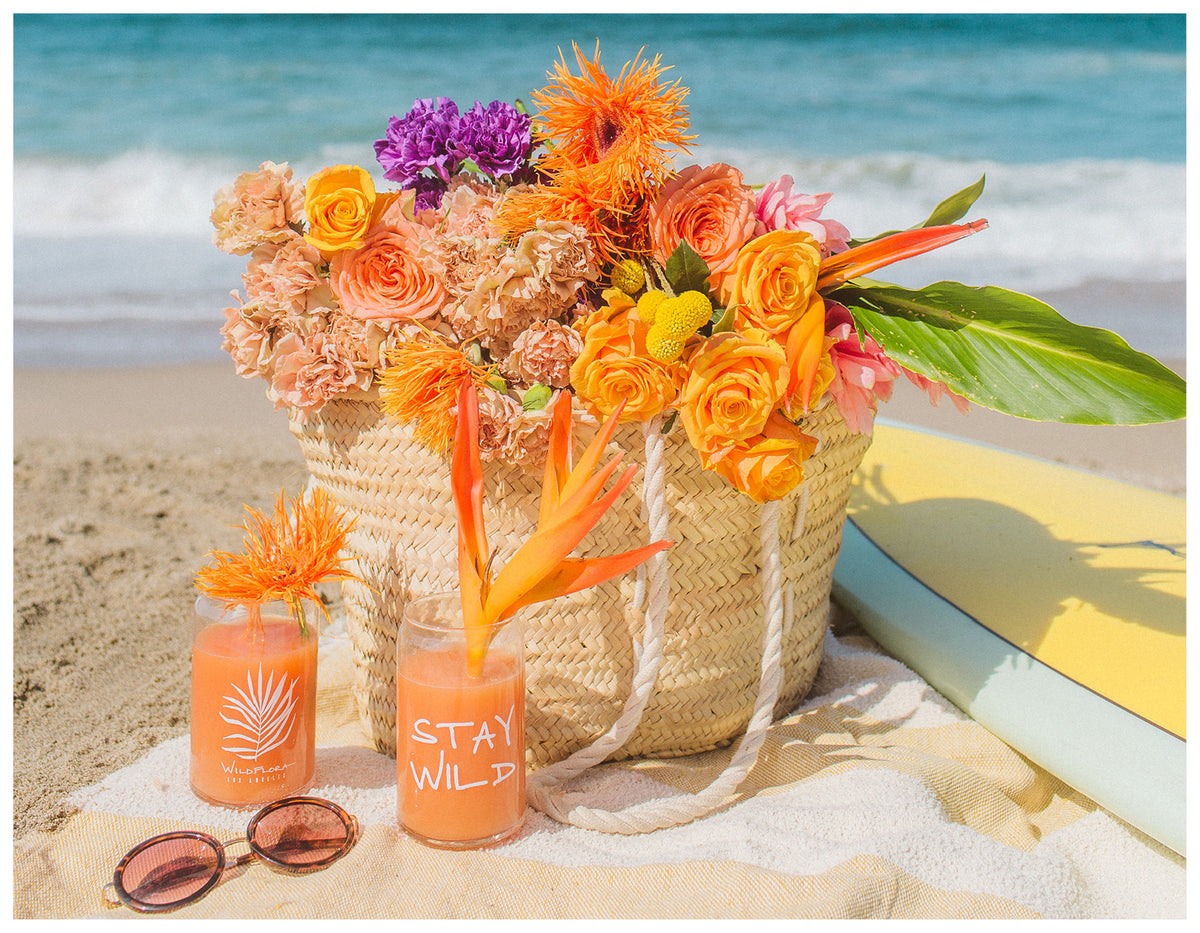 One of the perks of Los Angeles is a beautiful beach all year round. The water may be chilly, but the views never tire, and we've got all the goodies you'll need!
First things first: gotta have something to sit on. We love Calma House blankets and towels to set the scene.
Next, grab a couple WildFlora tumblers and some of our drink mixers to create your favorite beach beverage.
Finally, you've gotta add the WildFlora bouquet, of course! Arrangements with orange will pop on the clear blue California skies and the deep blue ocean.
Flowers can instantly add life to any photo shoot or event. If you have a special something planned and want to elevate it with flowers, give us a call - we love the chance to do something creative and unique!