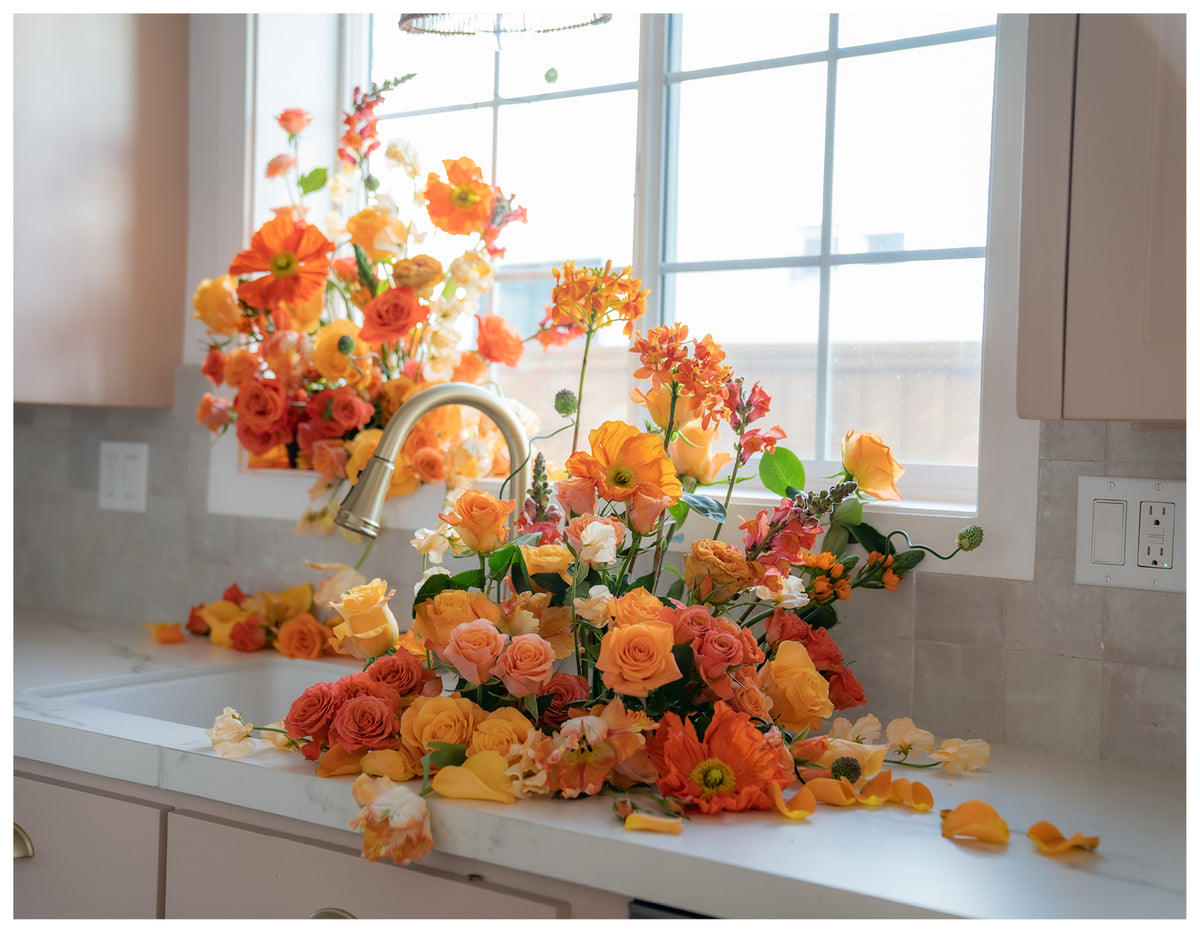 Rise & shine! It's time to ring in the spring with these new, punchy orange Spray Rose varieties from Rosaprima!
The lighter, tangerine babe with pink undertones is Orange Star, and the darker, orange bud with coral undertones is Simba.
We appreciate orange for its energizing, bold, and playful vibes, and love using Rosaprima's new Spray Roses to achieve this incredible look. Not only do these guys have giant blooms with vibrant colors, but the individual rose stems are so long so you can pull single blooms off the main stem to work with them on their own. On top of all of that, they've got a long vase life, lasting over 2 weeks. Love it.
For this sink full of blooms (our kind of spring cleaning) we also brought in a few of our other Rosaprima favs, including:
Do you love these blooms and want to see what else Rosaprima has in store? Check out their additional spray rose newbies here, and their full catalog here.
Annnnnd FUN FACT: not only has WildFlora used Rosaprima flowers since opening, but growing up, our owner, Al Scholtz, worked at her mother's floral shop in New York, where her mom had a standing order of Roseprima flowers delivered to the shop throughout the years. So this is a brand we know delivers on beauty AND quality. We're so glad to bring them to you every day in our floral arrangements.