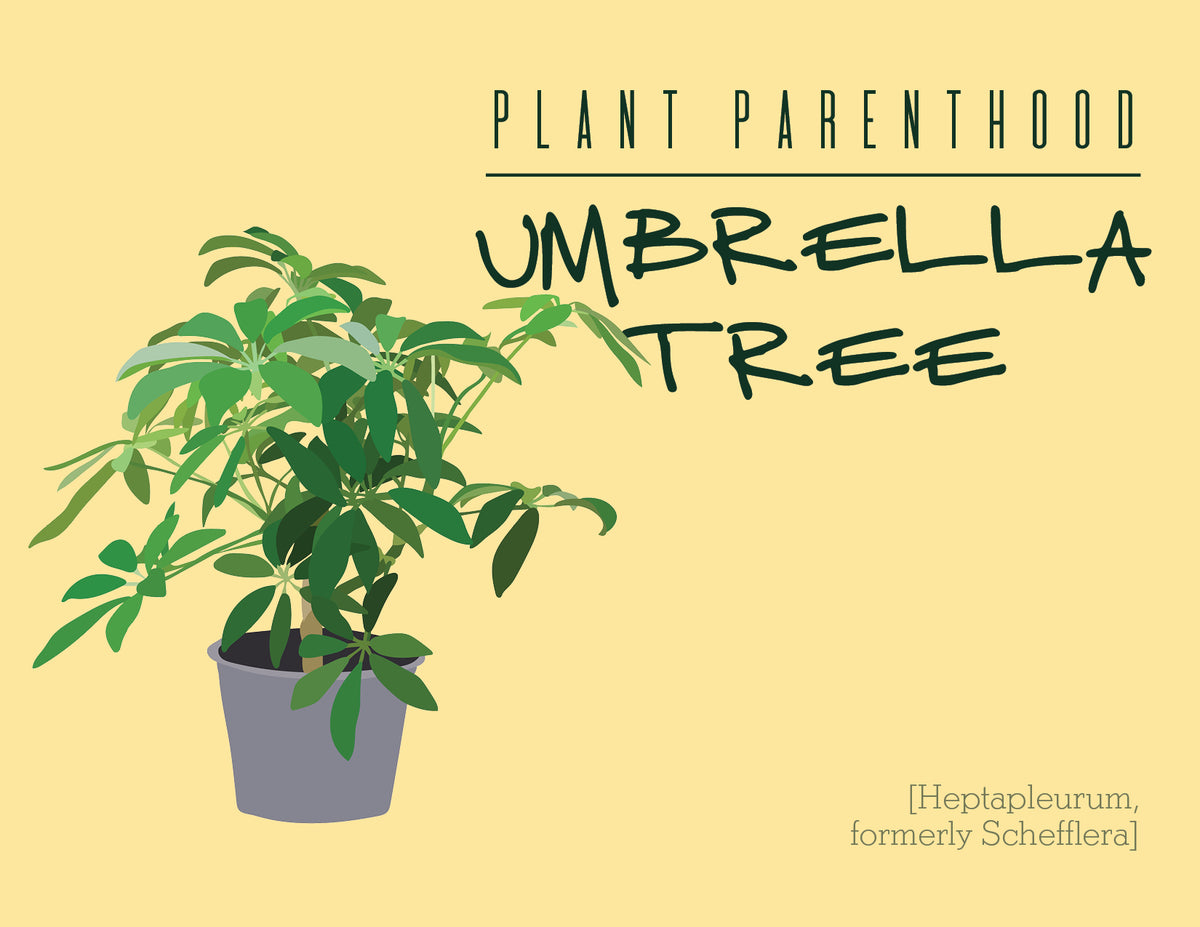 This cheery house plant is actually a tree. Often called parasol plant, octopus tree, or umbrella tree, Heptapleurum (previously called Schefflera) begin life as an epiphyte, meaning the seeds start out as little free agents that are attached to tree branches (like Bromeliads and Orchids). Eventually they journey down to the ground to set off on their own. 
While the trees can get 30 to 50 feet outdoors, it's rare for house plants to grow over 8-10'. You will notice, however, older/larger branches starting to turn woody with the appearance of little narrow dots, called lenticels. To an untrained eye, they can look like scale (a pest), so be sure to double check what you're working with before chucking the plant because you think it's infected beyond saving.
Fun Fact: this plant was also the namesake of the popular kids show, Under The Umbrella Tree, which ran in the late 80's/early 90's on CBC and Disney. 
When choosing one of these plants, the less shoots in the pot, the better, as this will remove the need for competition for space by multiple specimens. 
They like bright medium light. In terms of water, they drink more than the average houseplant, so water whenever the top of the soil is dry to the touch They also love a higher humidity, so feel free to add these guys to your bathroom plant collection or give them a regular misting in dryer conditions, which help them avoid getting spider mites.
Pruning can be a good idea for these when keeping them indoors as they will try to grow up instead of out. You can also encourage even growth by turning them occasionally.