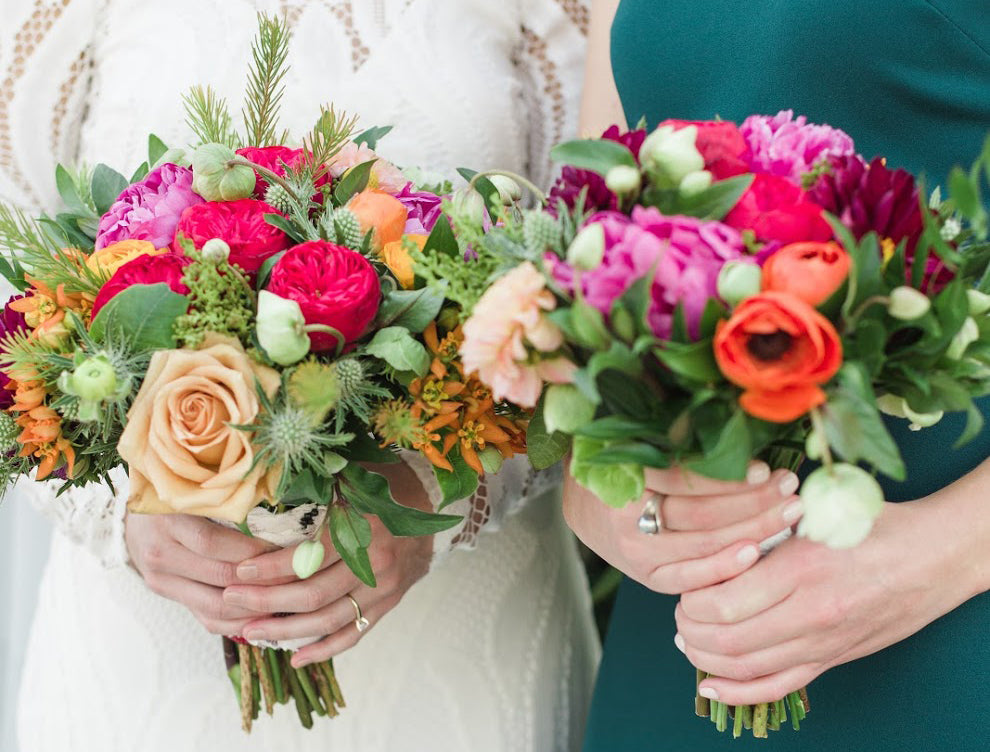 This past November Liz and Jonathan said "I do" at the SmogShoppe in Culver City's Art District. The celebration was adorned in shades of ruby, burgundy, orange, brown, and teal - a perfect punchy palette for autumn.
The photographer, Gina Clyne, did a great job at capturing the unique decor that showed off Liz and Jonathan's boho vibe, including a flower-adorned Volkswagen van and their matching card receptacle.
With flavors from around the globe as well as an actual globe to boot, the couple's love for travel was infused in many of the details of the ceremony. We wish them the best of luck as they journey forward in the future!