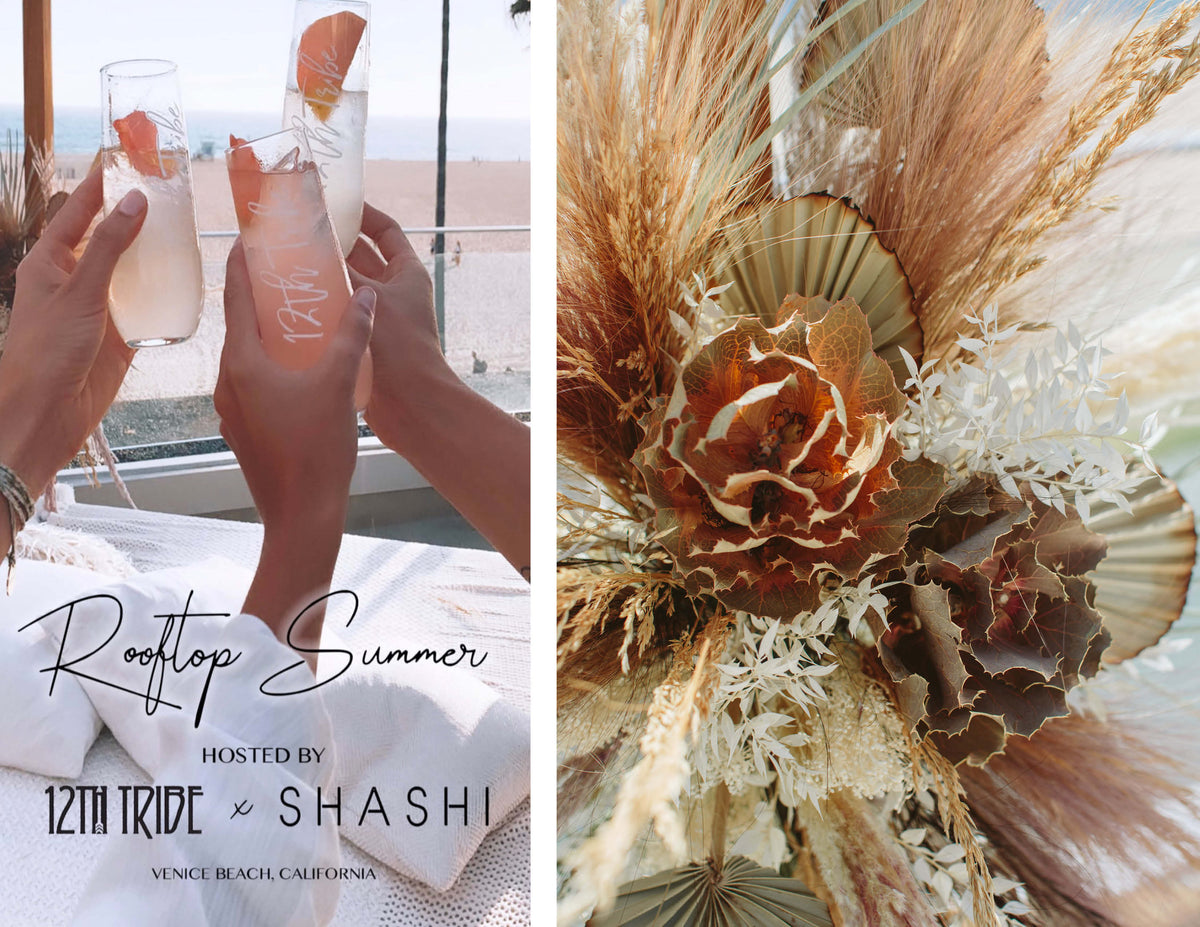 When we were asked to make 12th Tribe's "Boho Beach Dreams" come true for their Rooftop Summer National Tequila Day event, we were ready. We stocked up on dried florals, baskets and palms and headed over to their Venice Beach headquarters. With lots of pampas grass and wicker, we think we did the trick. 
Looking for a boho beach style? 
Our shops are always stocked with an abundance of baskets, along with dried palms and grass. Come on by so we can help you curate the right pieces for your space. Feel free to give us a call, if you are looking for a specific type of dried floral, as we are always happy to source all the goods for you! 
Photography by Valerie Noell of @theeternalchild