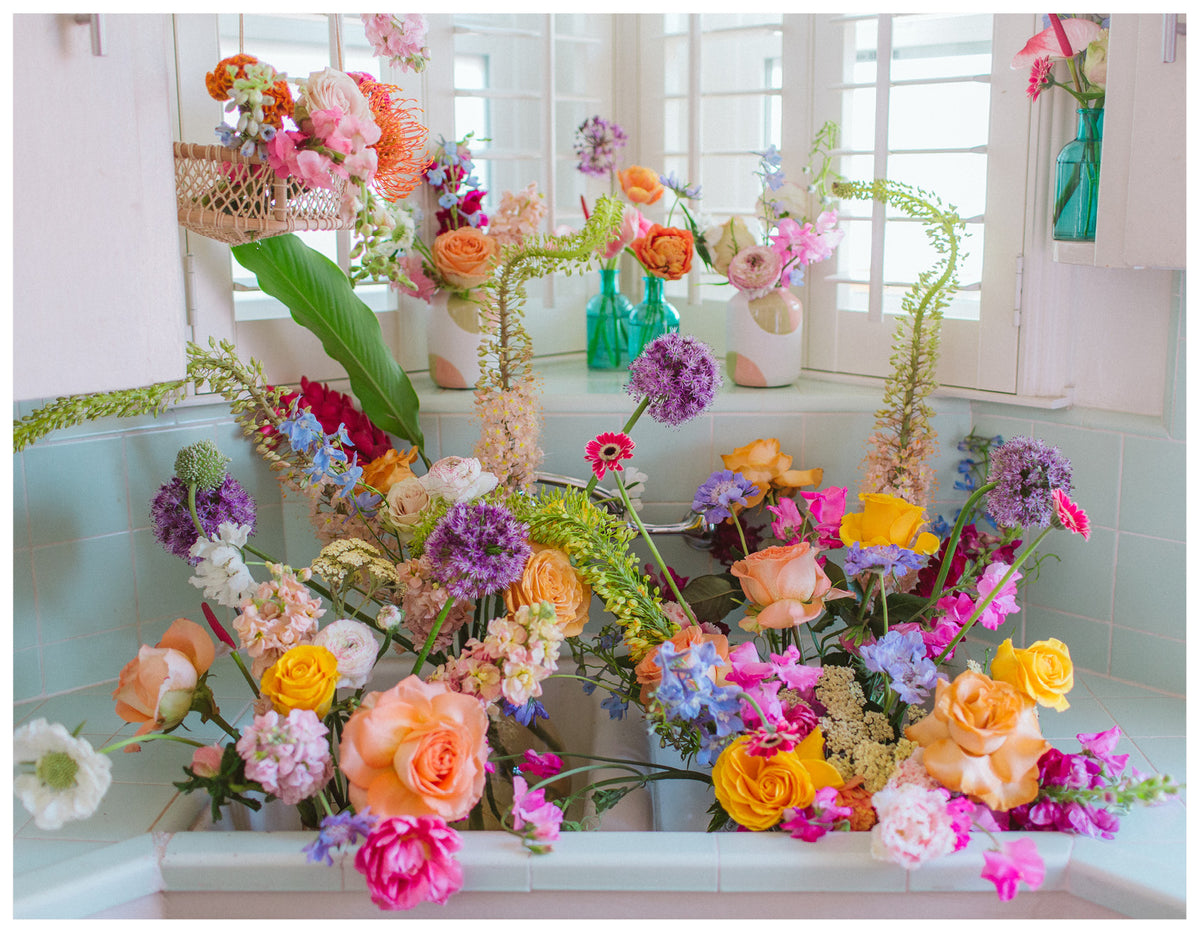 It happens at every house party - you make sure the living room or back yard looks prefect, but at some point the slow creep happens and suddenly everyone is hanging out in the kitchen.
But we love a good design challenge, and the kitchen can actually be the perfect backdrop for a some amazing floral moments. Want to make sure dishes go directly into the dishwasher? Fill the sink with the most beautiful deterrent - blooms. Tiered fruit baskets are also a great way to get some color poppin' in a vertical kind of way. And bud vases are a cute filler for shelves and other nooks.
Flowers can instantly add life to any photo shoot or event. If you have a special something planned and want to elevate it with flowers, give us a call - we love the chance to do something creative and unique!
Or order our Bundle of Blooms and give it a try yourself!