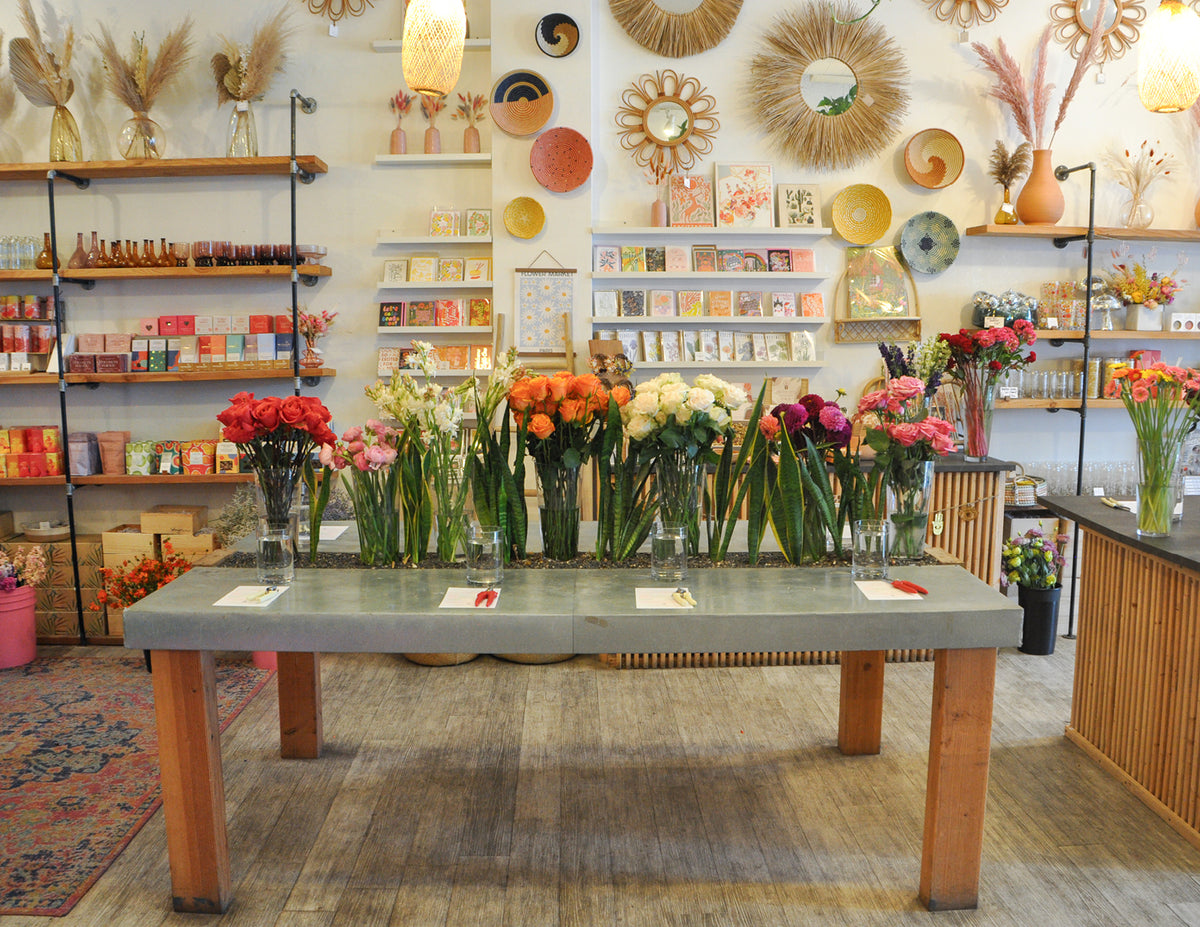 Workshops are finally back! While we were grateful to connect with some of you through the ol' internets while the world was shut down, we are so thrilled to be teaching the WildFlora way in person again! There's just something magical about getting to walk around and see everyone's beautiful creations from different angles.
What do we teach in our workshops? Depends which one you attend! We have workshops that cover the basic of flower arranging, workshops to create succulent planters, and even workshops that blend the two. 
If there's something you'd love to learn, like how to make the perfect fall wreath, let us know, and it's possible we may make that our next public workshop. 
We also offer private workshops if you'd love to gather a group together. Just shoot us a message or give us a call and we'll send more info with all the options.
Our public workshops also come with snacks and beverages to get the creative juices flowing. And once their creations are complete, workshop attendees get to enjoy a shop discount for anything they buy during the evening.
So if this sounds like the perfect blend of creativity and self care to you, check out our workshops, and sign up for one with a friend today!