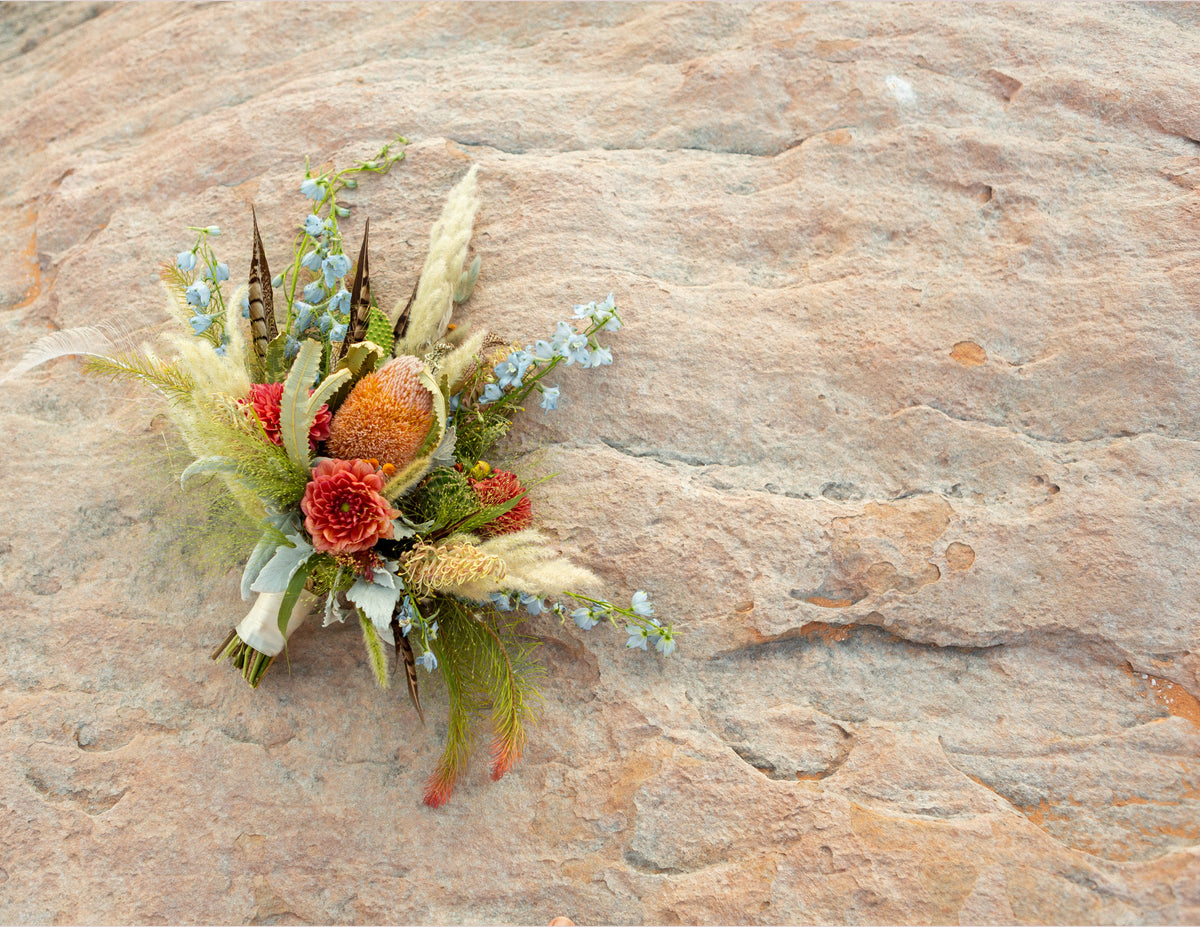 No matter the circumstances, love finds a way! While many weddings are pushing dates into the future or decreasing guest lists, we're still here for those wanting to express their love.
Hailey Magoon and her fiance, Blake, recently made a YouTube tutorial about "How to Shoot Your Own Engagement Photos," and the photos turned out GORGEOUS! We're so excited to be featured as part of their experience.
To start, Hailey sent us a photo of Lake Powell in Arizona. We then created a custom bouquet with oranges, reds, and blues to reflect the desert vibe, using banksia, zinnias, cacti, delphinium, and pampas grass.