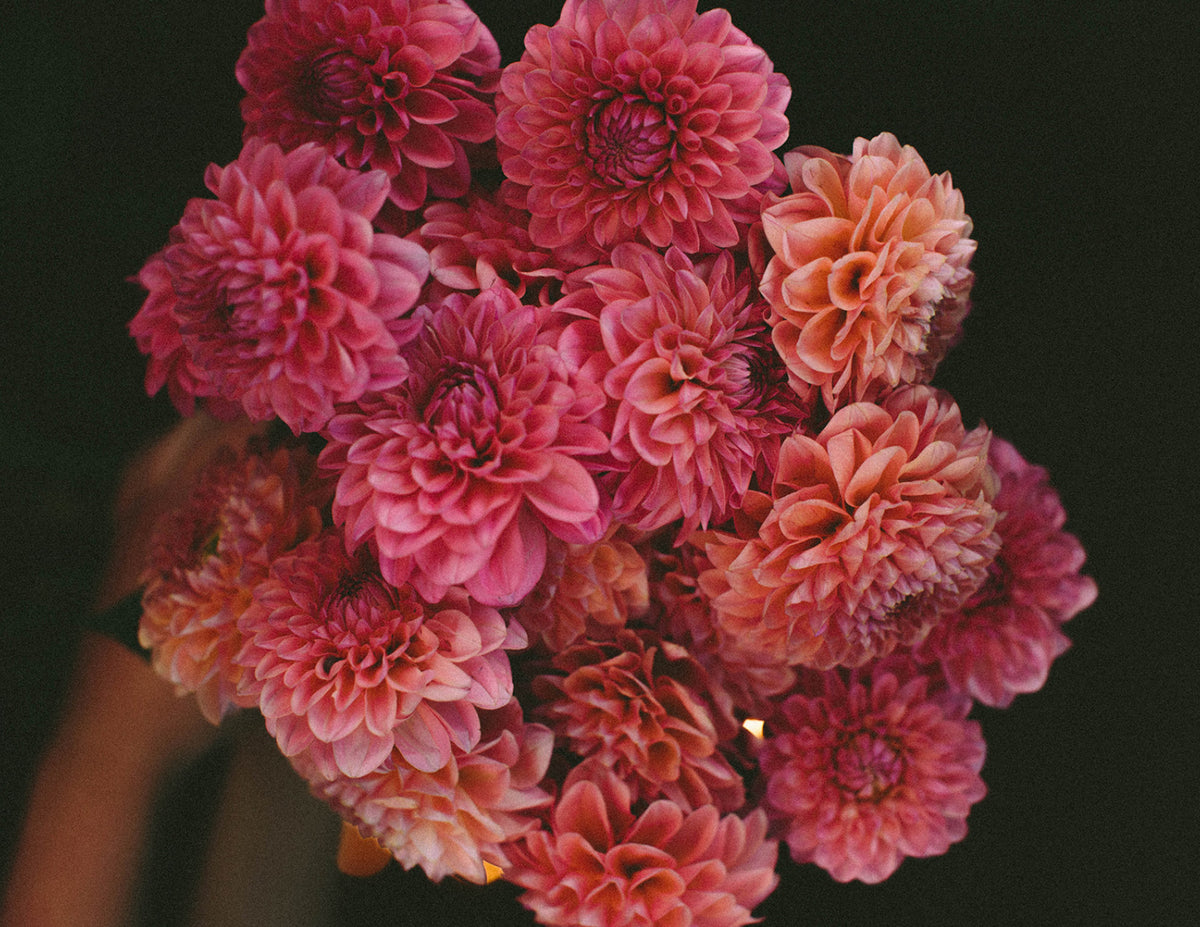 Dahlias are one of our favorite parts about late summer and fall arrangements. These versatile hotties have over 30 species and come in many forms and colors (all but blue, which is generally elusive in the flower world). 
These flowers are native to Central America and are therefore the Mexican National Flower. The tubers of Dahlias were used as a source of food by the Aztecs, and are said to taste somewhat like a blend of potatoes and radishes. 
While Dahlia admirers in Victorian times chose these flowers for weddings to represent an unbroken commitment, today they symbolize wealth and elegance.
Members of the National Dahlia Society have an annual competition to see who can grow the largest flower and some have reached up to 1 foot in diameter - GINORMOUS!