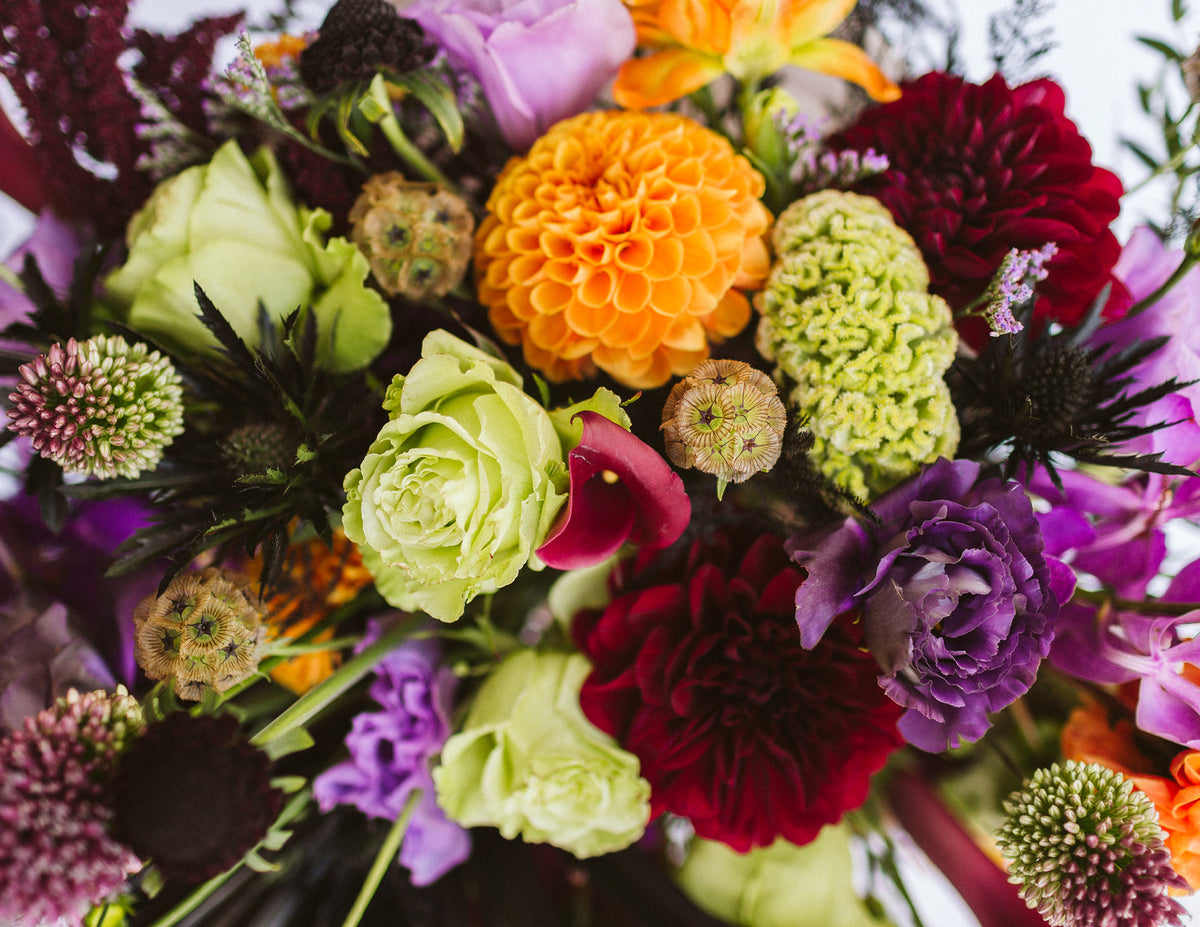 It's not often that we get to incorporate black florals into our arrangements, so when Halloween rolls around, we get pretty excited.
If you adore the Spooky Season color palette as much as we do, it's probably because it utilizes a color wheel triad, meaning the three colors - purple, green, and orange - are equally spaced out on the color wheel. Add some moody low lights for contrast, and you've got a truly enchanting arrangement!
Some of the blooms we like to use for Spooky Season include:
Pincushion Protea
Black Roses
Monkey Balls (Gomphocarpus Physocarpus) 
Sprayed Plumosa Fern 
Dahlias
Sprayed black thistle
Black calla lilies 
Wasabi Roses (lime green) 
Scabiosa Pods
Marigolds 
Click here to check out which spooky florals are available now!