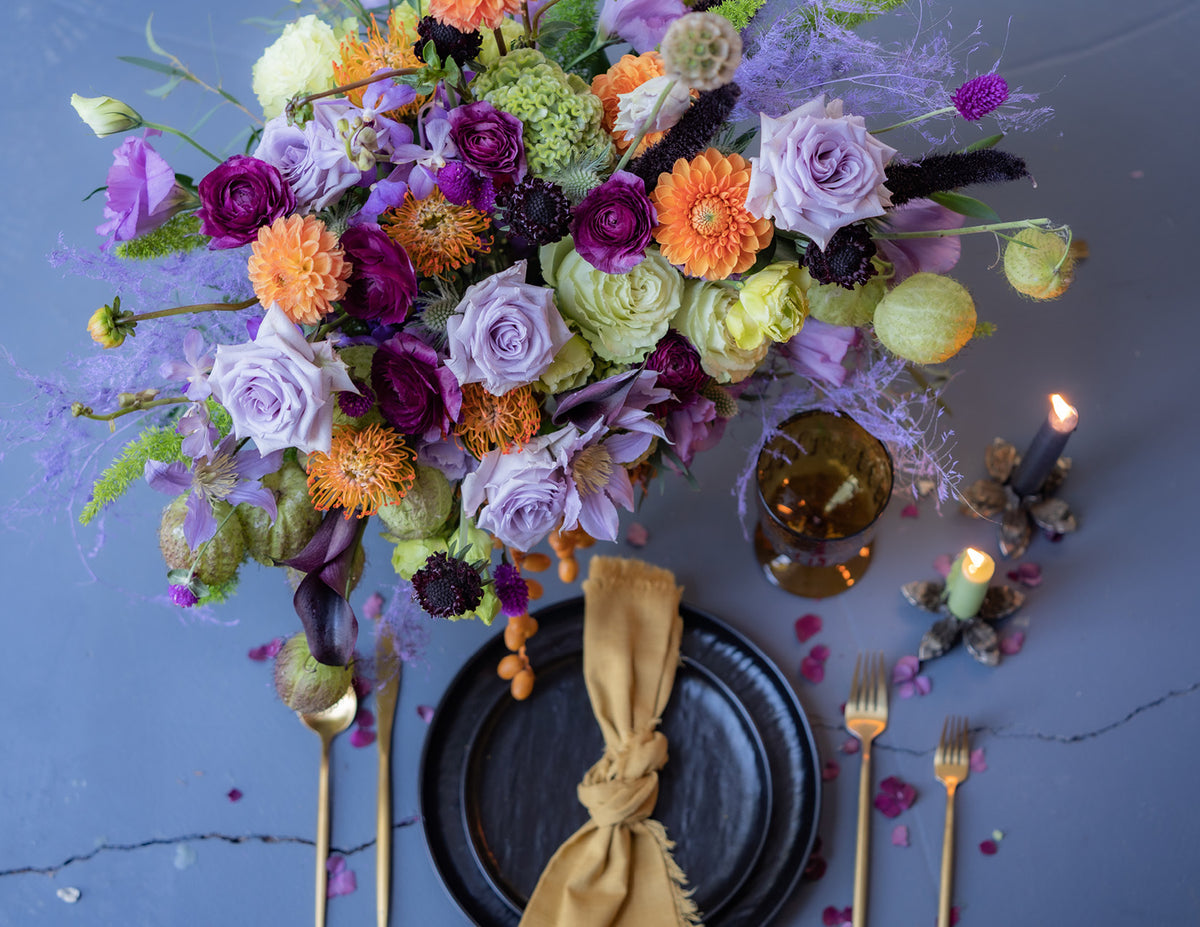 Looking for a way to step your witchy party up a notch? Well you must have avoided all the black cats, because it's your lucky day! We're here to share ways that flowers can enchant your Spooky Season party guests.
Pair the Moody Magic Arrangement with black & gold place setting and taper candles to achieve a Beverly Hills-meets-What We Do in the Shadows mood.
Flowers can also be a fun party activity. Have everyone wear their favorite striped stockings and witchy boots, then take turns decking each other out in fantastical florals, as if Dorothy's house had never flew to Oz and ruined a perfectly wicked day.
Or, sprinkle petals around as you and your favorite friends gather for Tarot, star charts, or an autumn intention-setting circle. We're all about the manifesting (/WOMANifesting).
Lastly, we had a fun time using flowers from the Bundle of Blooms to turn a classic Halloween witch hat into something a little more botanical. Order your own and let your party guests express their floral fall feels.
With flowers, there are endless option for beauty ad fun. How do you use flowers to amp up your Spooky Season parties?