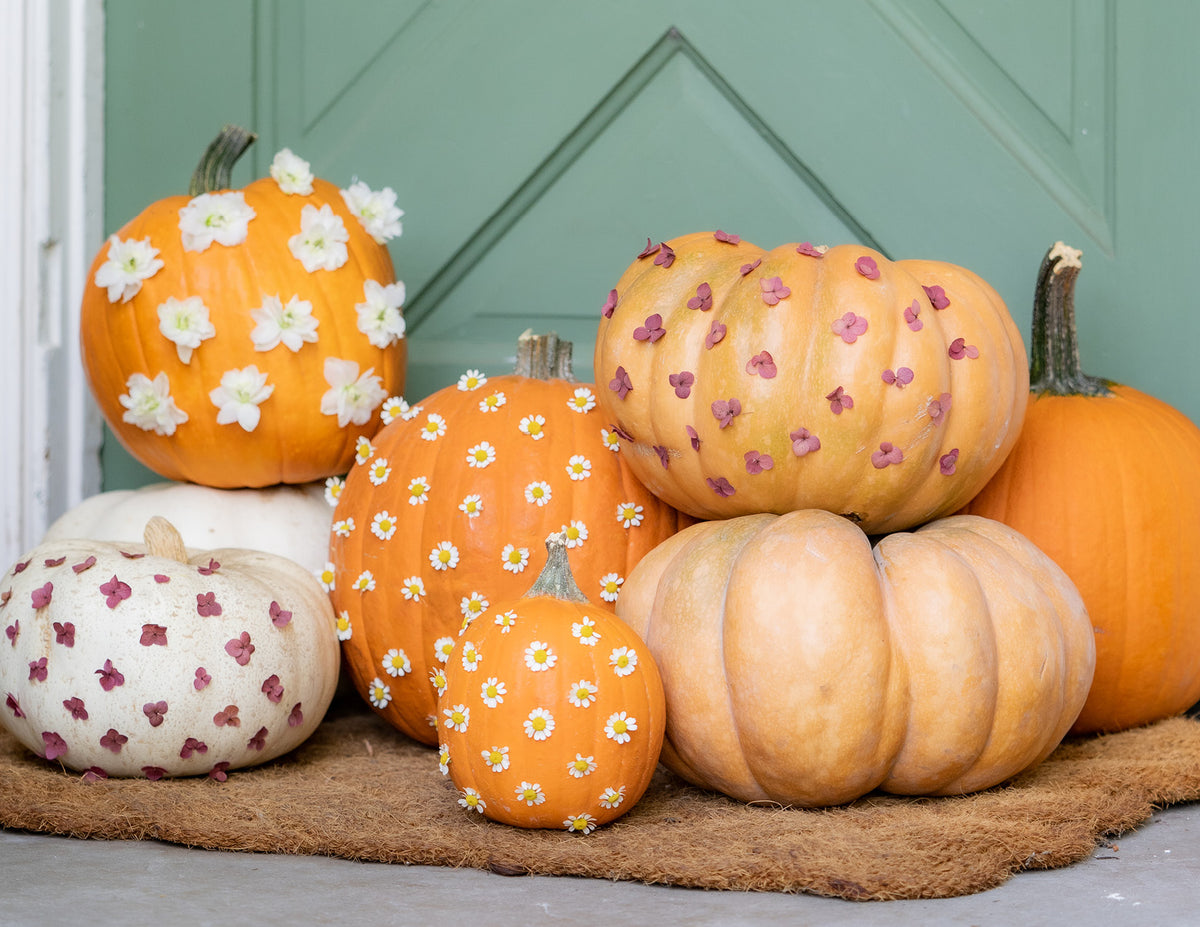 If you're from anywhere a bit colder than Los Angeles, you may remember carving a pumpkin in October, setting it on the porch, and leaving it at least a couple weeks before it started getting a bit gnarly.
In L.A., because of the warmer fall weather, carved pumpkins don't last nearly as long - we're talking a couple days tops.
However, decorating the outside of your favorite pumpkin or gourd is a great way to lengthen the life and enjoy the perfect décor that blends seamlessly between Spooky Season and Thanksgiving. 
Per the ushe, we found a fun way to incorporate flowers! You can use whole flower heads, like we did with the chamomile, or partial petals, like we did with the purple hydrangea. From there you have a few options to attach the flowers: since we have it readily on hand, we used floral glue, but you can also use tacky glue dots, double-sided tape, or even sewing pins or thumb tacks for a lil' extra something.
We love the varying shapes and shades of the pumpkins, but play with it and make it your own! And if you're looking for a flower shop in Los Angeles, we know a great place.
(It's us. We're the place.)