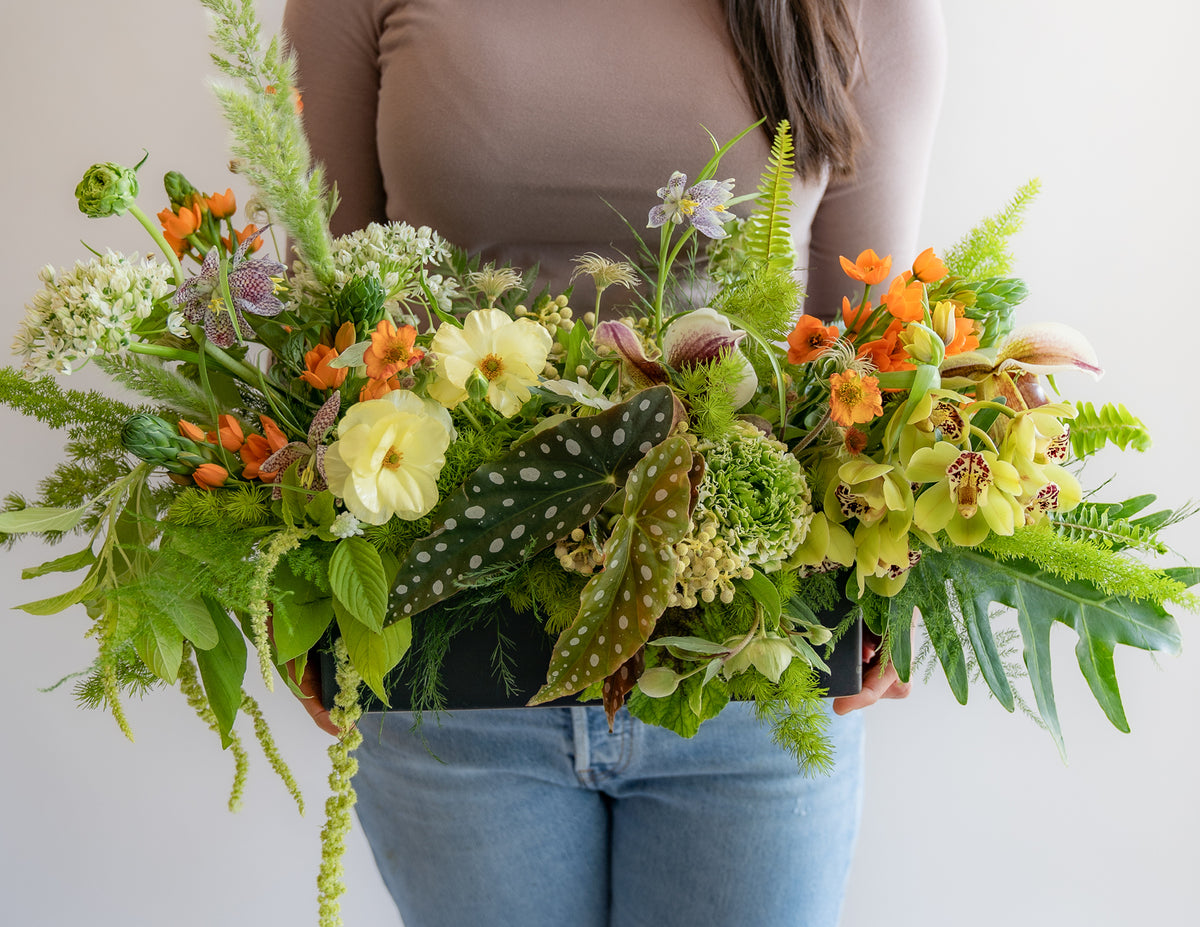 Grab your pan flute and cloak! This new collection sparks all the deep woodland feels that make spring feel so enchanting.
Owner, Alexandra Scholtz, prepared the florals for a friend's wedding here in LA (photos with the black background), and she was so in love with the palette that she decided to make it a springtime collection (photos with the white background). It features a blend of foliage with enchanting pops of color, inspired by the botanical art of times past.
Some of the blooms and plants you may recognize in the photos include Orchid, Ranunculus, Star of Bethlehem, Fritillaria, Begonia, Foxtail Fern, Sword Fern, Allium, Pincushion Plant, Grass Plumes, Amaranthus, Heuchera, Call Lily, Liriope, Clematis, Monstera, Calathea, & Artichoke.
And there's a range of sizes! So whether you need something tiny and fern-filled for your next DnD game night, or something extravagant and magical for a vintage-inspired event, we got you.
Due to the uniqueness and seasonality of the flowers pictured, know that blooms may vary based on availability. For best results, order 24+ hours in advance so we can get all the special blooms from the market in time.