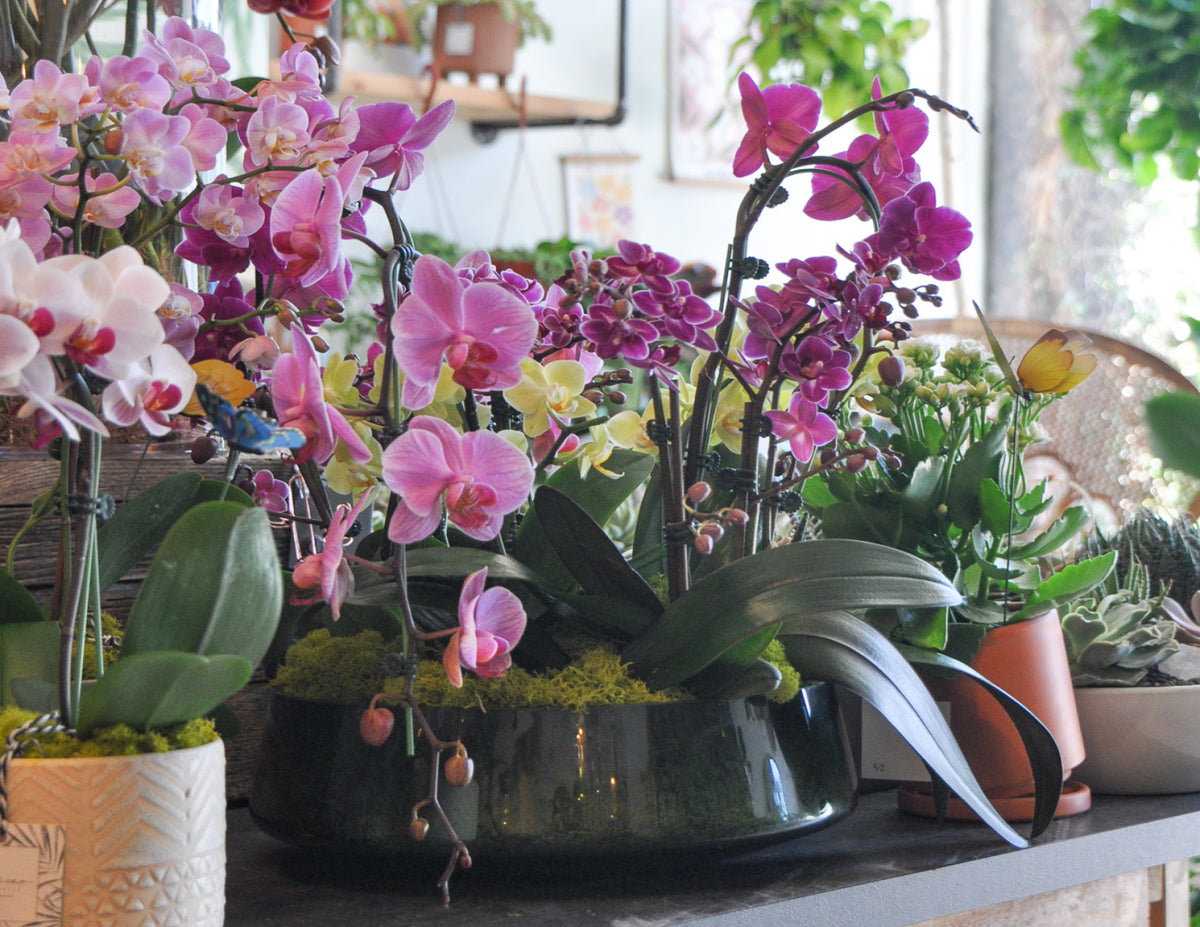 Mother's Day is a huuuge holiday for florists, but we totally understand that a flower arrangement isn't every mom's jam. And for those moms, there's still plenty of great gifts to find at WildFlora.

POTTED FLOWERS & PLANTS!
Potted plants and flowers are a great alternative for Mom's who love living things, but want to keep them around a bit longer than a week.

DRIED FLOWERS
And if keeping something alive is too much to add to your mom's plate, we also have plenty of dried flowers, which will stay gorgeous with none of the effort
SHELF DECOR
Filling Shelves is our forte. Whether it's with a mossy little aerium, or an amazingly-scented candle, we've got all the cute accents to make mom smile.
HANGING DECOR
Suspended decor is a fun way to add a little whimsy and scale to any room. We've got macrame in subtle or punchy colors, or disco balls for the more lighthearted soul.
FUZZY THINGS
Try treating mom to soft textures. We've got decorative rugs and pillows, or the softest, most comfy blankets you'll ever snuggle up in.
FOOD & DRINKS
For the moms who love to consume the best things in life, we're fully stocked with both sweet and savory treats, as well as plenty of drink mixers and adorable glasses to hold said drinks.
Regardless of how you celebrate Happy Mother's Day to all the amazing women who make the world a better place!