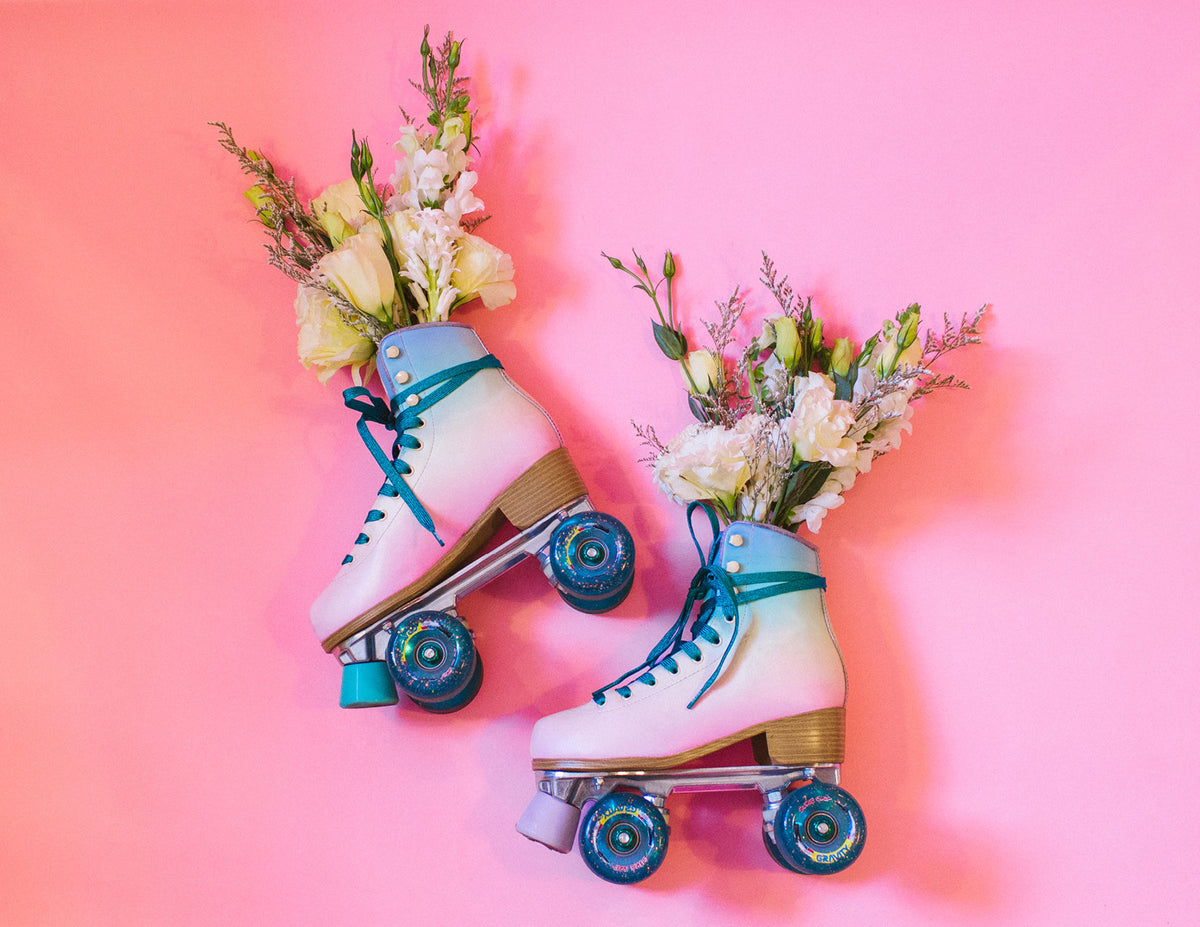 With some very avid roller skaters in our shop, we couldn't help but be inspired by their hot wheels. 
For the blue and pink skates, we used a neutral green and white palette of roses, lisianthus, hyacinth, and snapdragon.
For the pink, yellow, and green skates, we went with an explosion of brightly-colored dried florals, including pampas grass, bunny tail, and baby's breath.
Flowers can instantly add life to any photo shoot or event. If you have a special something planned and want to elevate it with flowers, give us a call - we love the chance to do something creative and unique!