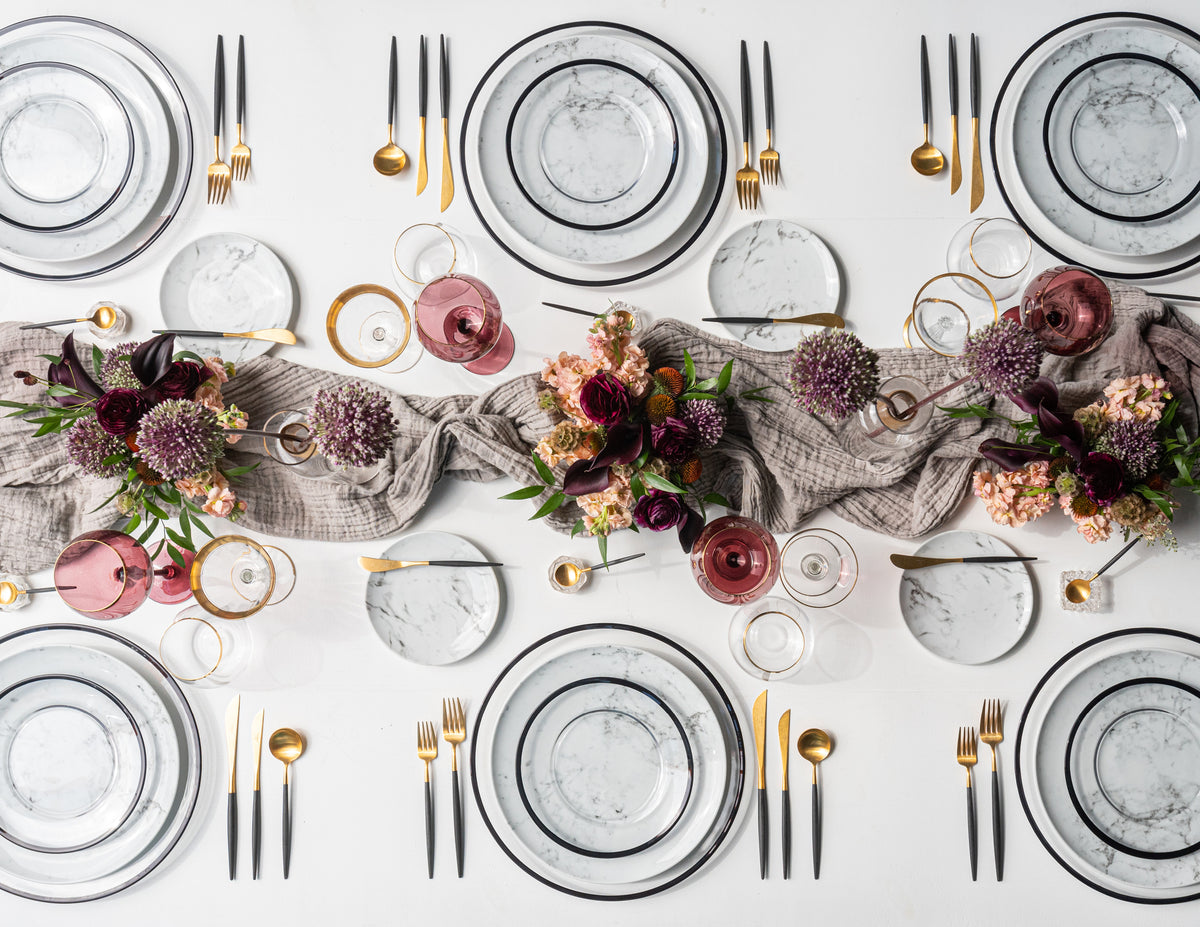 Wildflora was pumped to work with Lauren and Stephanie from Fundamental LA for a photo shoot featuring some of the amazing drinks & noms that their event catering services offer. Also, big props to Wonho Frank Lee Photo, who made everything look like a tasty dream.
Presentation is important, which is why we were dazzled by the tablescape rentals from Borrowed Blue. Purple Allium pom poms (aka onion plant - what whaaaat) danced along the table top, adding a bit of fun to the classy vibe.
Our very own Wildflora owner, Alex Scholtz, got to play hand model for the whimsical donut vignette. No, she didn't make the donuts, but she sure did enjoy doing fun floral explosion for the setup, featuring Roses Coxcomb, and Mimosa.
Using a  mood board for the different styles of cuisine, Wildflora planned a look for each vibe. Some dishes felt like they needed a flowing Ruscus & Amaranthus garland, while others a lush cacophony of tropical foliage and flowers. It was a blast finding inspiration from all the different foods and flavors!
Catering: Fundamental LA 
Photography: Wonho Frank Lee Photo
Florals: Wildflora