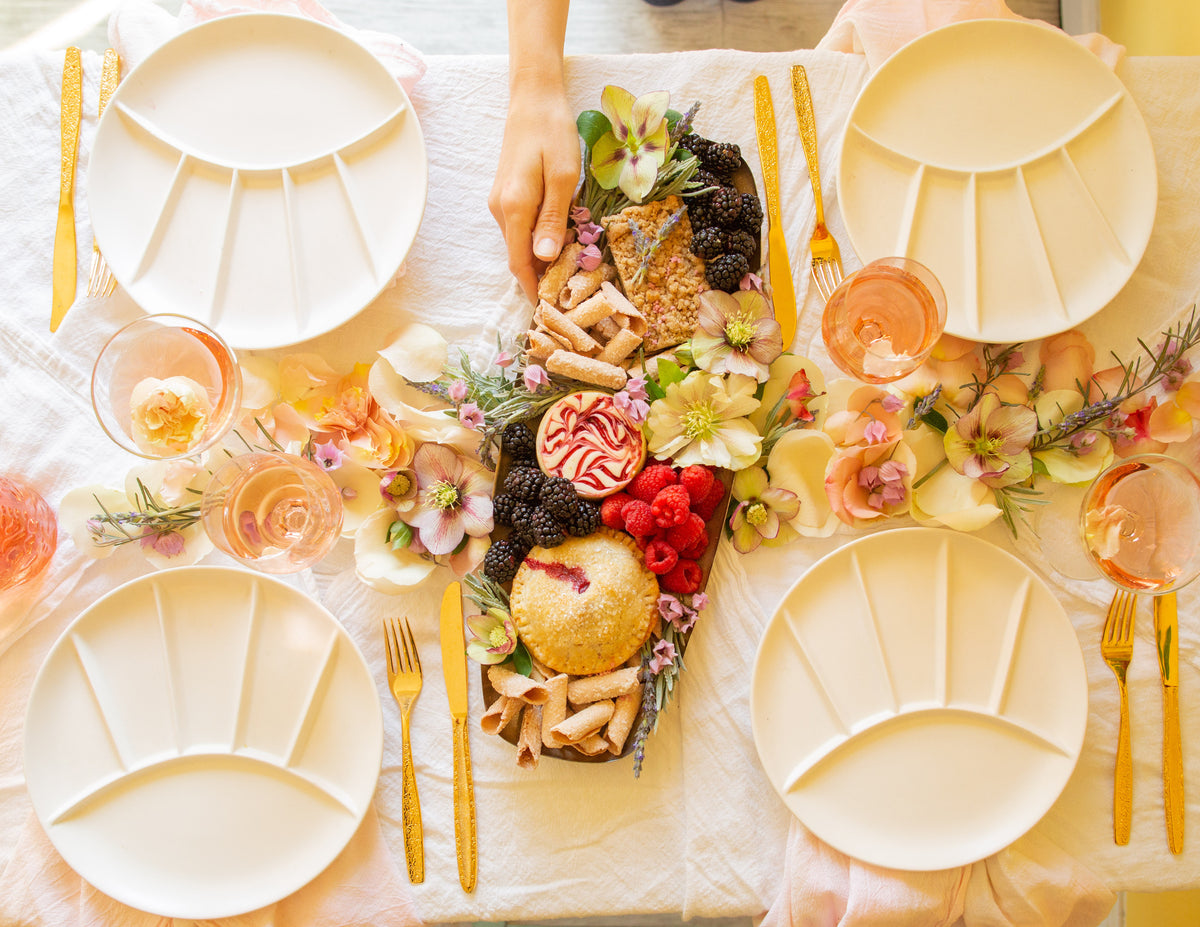 Valentine's day is a great time to have a gathering for those you love! Here's our breakdown of essentials for a successful celebration.  
Number 1: Flowers - We consider this the most important part because, well, we're a flower shop... perhaps it's debatable...perhaps. We were so excited about this part that we set up two tablescapes. For the first, we jazzed up the center of the table with a flat lay of hellebore, lavender, and roses. For the second (which is a good option for those who want something simpler to execute), we used two vase arrangements (in Al's favorite brass vase, btw) Lastly, we suspended our copper flower wall art. This baby was REALLY hard to bend into shape, but after a few failed attempts, we finally got it to an adorable place and added some fresh spring blooms. 
Number 2: Noms - We hit the treats hard, real hard. Thanks to a little jaunt across the street to our favs, Big Sugar Bake Shop, we had a lovely variety of pastries & cakes (plus the grocery store berries we added for tang)
Number 3: Dranks - Finally, let's talk about our sparkling rose lemonade - so good and super easy to whip up! All you have to do is mix 2/3 rosé, plus 1/3 sparking lemonade, then float some cute blooms on top for good measure, and enjoy as your friends swoon.