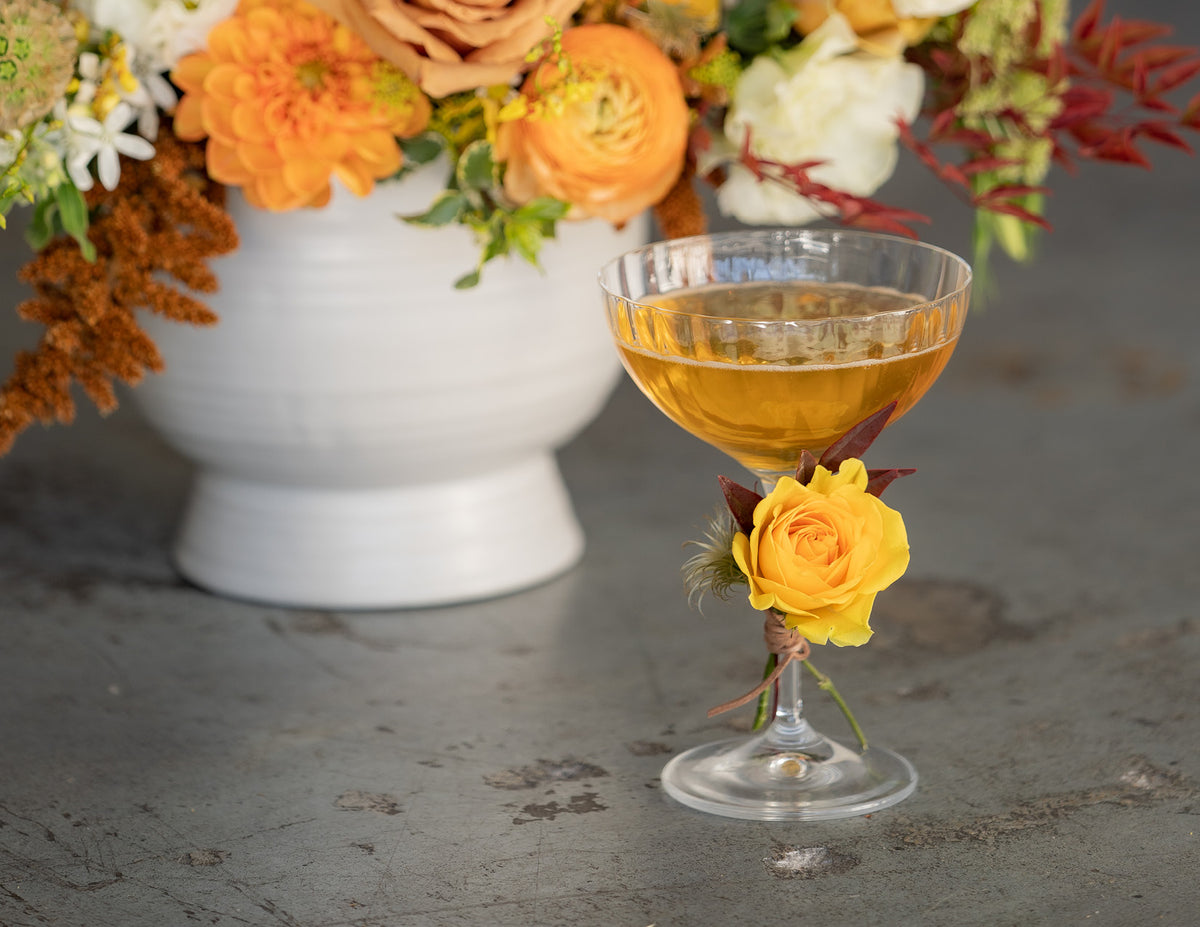 These floral cuties are a great way to add some botanical beauty to your Thanksgiving celebration (or any event for that matter). Here's how we created ours:
Get a flower, some sprigs or greens, and a pieces string or hemp.
Trim you flowers & greens to be slightly shorter than the glass stem.
Tie the items together, but leave an extra amount of string.
Use the excess string length to attach to the drinking glass. You can trim any excess afterwards or tie a little bow.
TIP: Use different flower/green combos for each glass so guest can easily tell which is theirs.