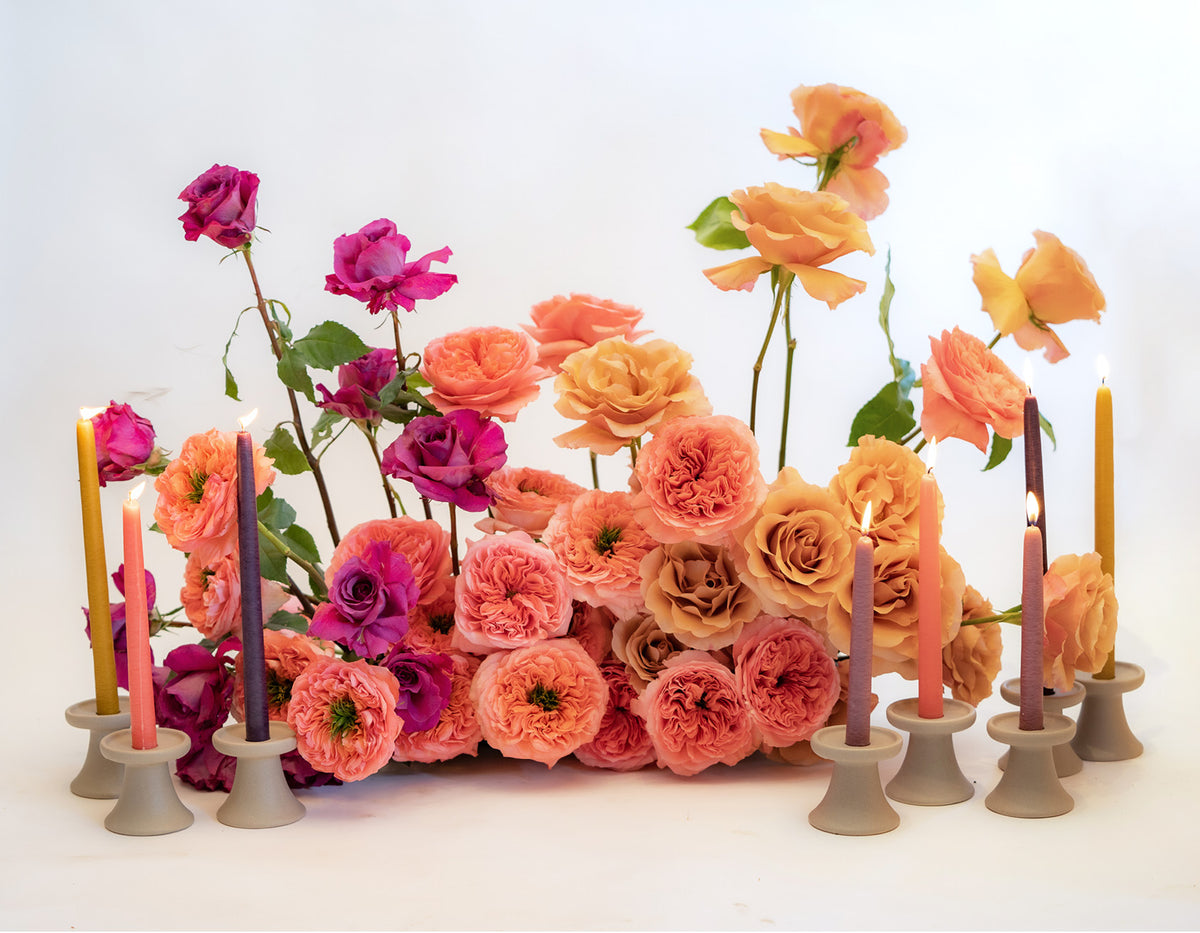 One of the perks of being a florist includes getting to try new varieties of flowers before they go public, and in this particular case, the sneak peek was maaaagical! 
Rosaprima will soon be releasing two new babes: Candy X-Pression has a bold warm pink with an extra large flower head that has garden-style ruffle petals. The second, Mandarin X-Pression has the same amazing fullness of ruffles, but in a slightly lighter peachy/pink color. Additionally, the Mandarin X-Pression flowers have an eye -  a fun little cluster of green sprigs in the center that resemble an air plant, adding an extra layer of visual texture to these beauties.
We were so excited about these new roses that we decided to do a little photo phoot, complementing them with Moab roses, Mamy Blue roses, and taper candles. Check them out and tell us what you think!