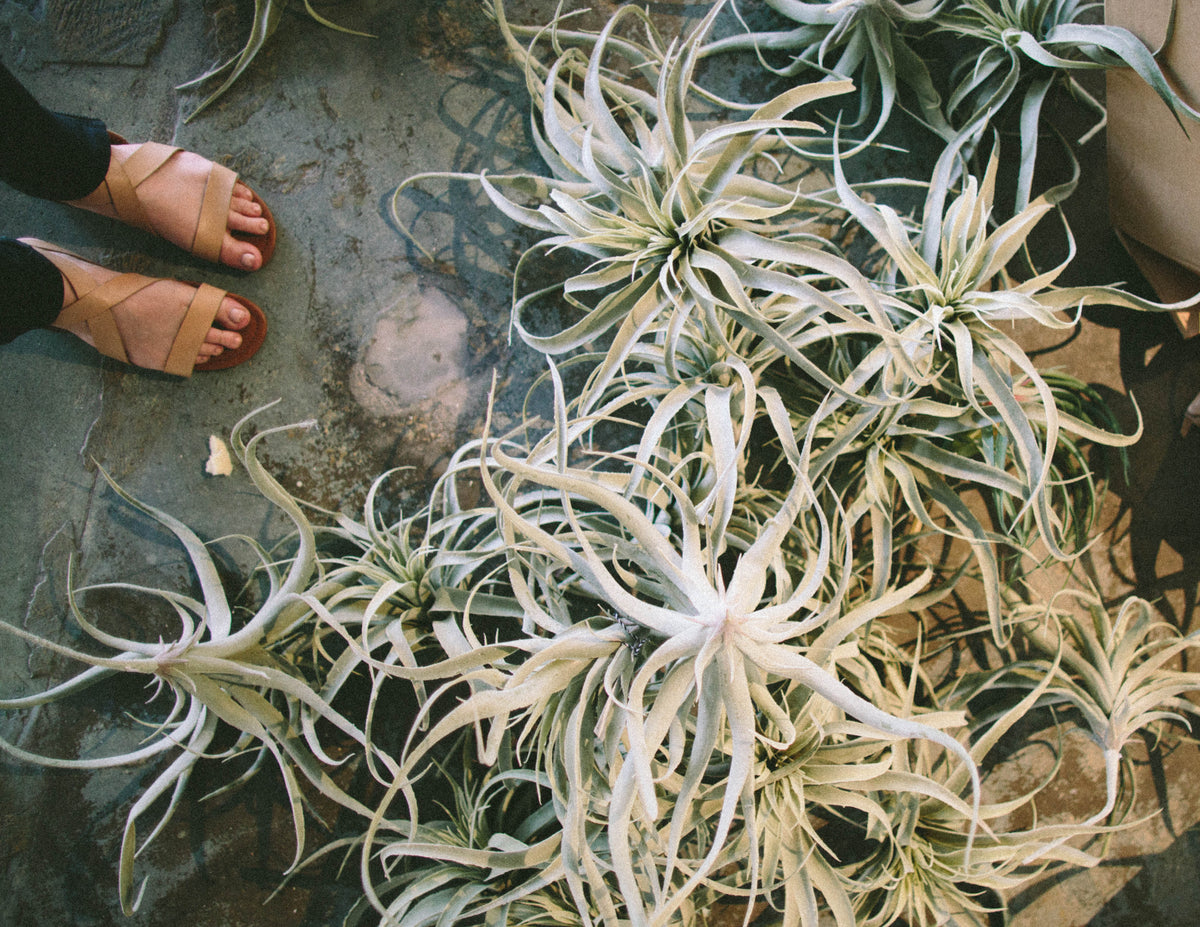 If you haven't noticed, we love these little monsters, aka Air Plants (fancy Latin name: Tillandsia). With so many types and looks, it's easy to find an air plant baby that fits your vibe. 
Caring for them is simple. They low key snag their nutrients from the air, which means you can pop them in and out of cute nooks and crannies all over your home. When it comes to watering, submerge your air plant in water for an hour once a week - just be sure to turn them upside down to dry when you're done so they don't get root rot. They can also benefit from the occasional spritzing if they're in a particularly dry environment with plenty of air flow. Avoid direct light. these little babes hang in the shade of other trees in the wild, so a dappled light or bright indirect light will make them plenty happy. 
These bad boys are easy, which make them great for hanging in glass aeriums, chilling on a shelf, and even gracing the tops of a bouquet on occasion.