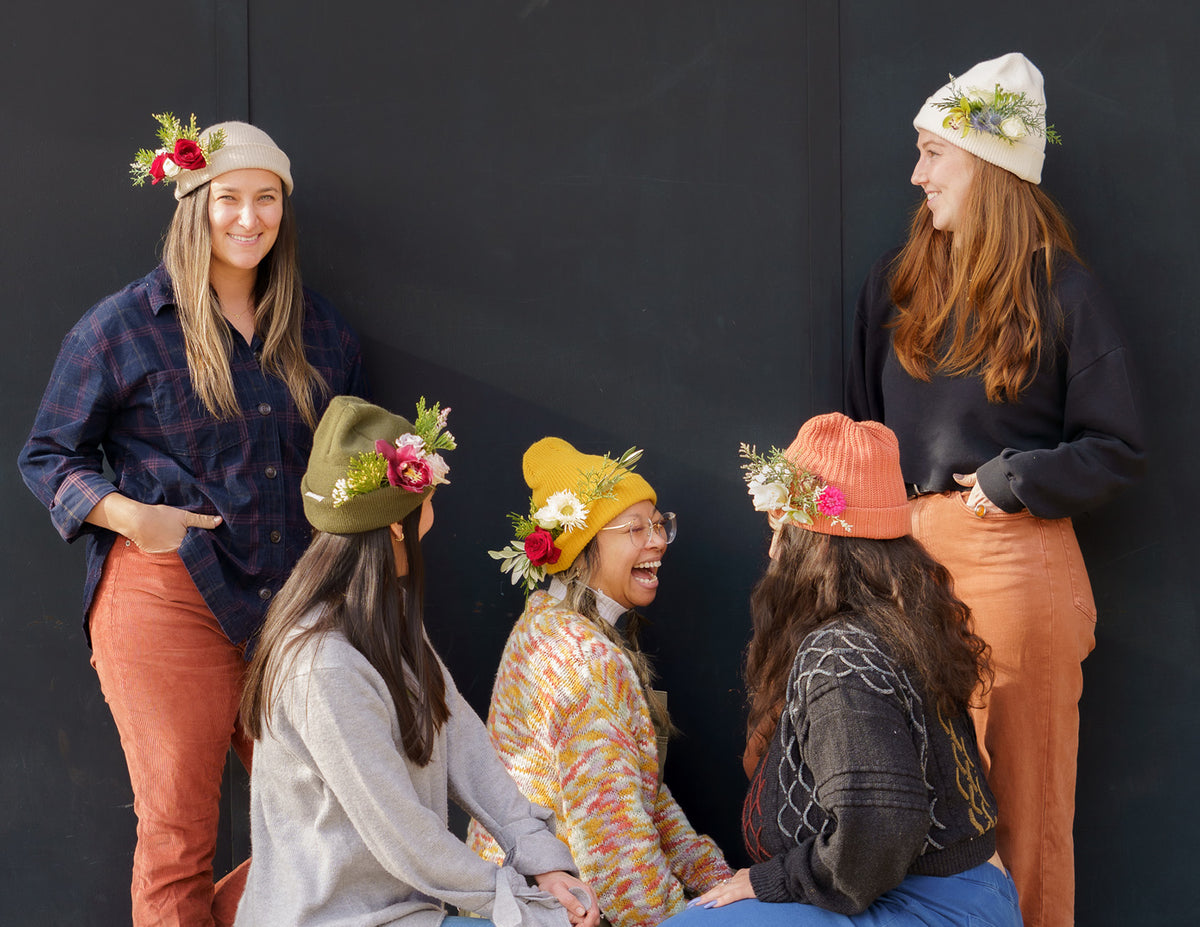 It's cold outside, but cute in here!
A winter beanie is the perfect place to tuck a small flower flourish for your next holiday party.
Just gather your flowers and evergreen foliage and then you can use string, floral tape, or wire to wrap the stems together. Next, throw on your beanie, fold it up once, and tuck the stems into the beanie. Ta-da!
If you're needing it to last a while, consider wrapping the stems in wet paper towel, then adding a plastic bag.
Cheers!