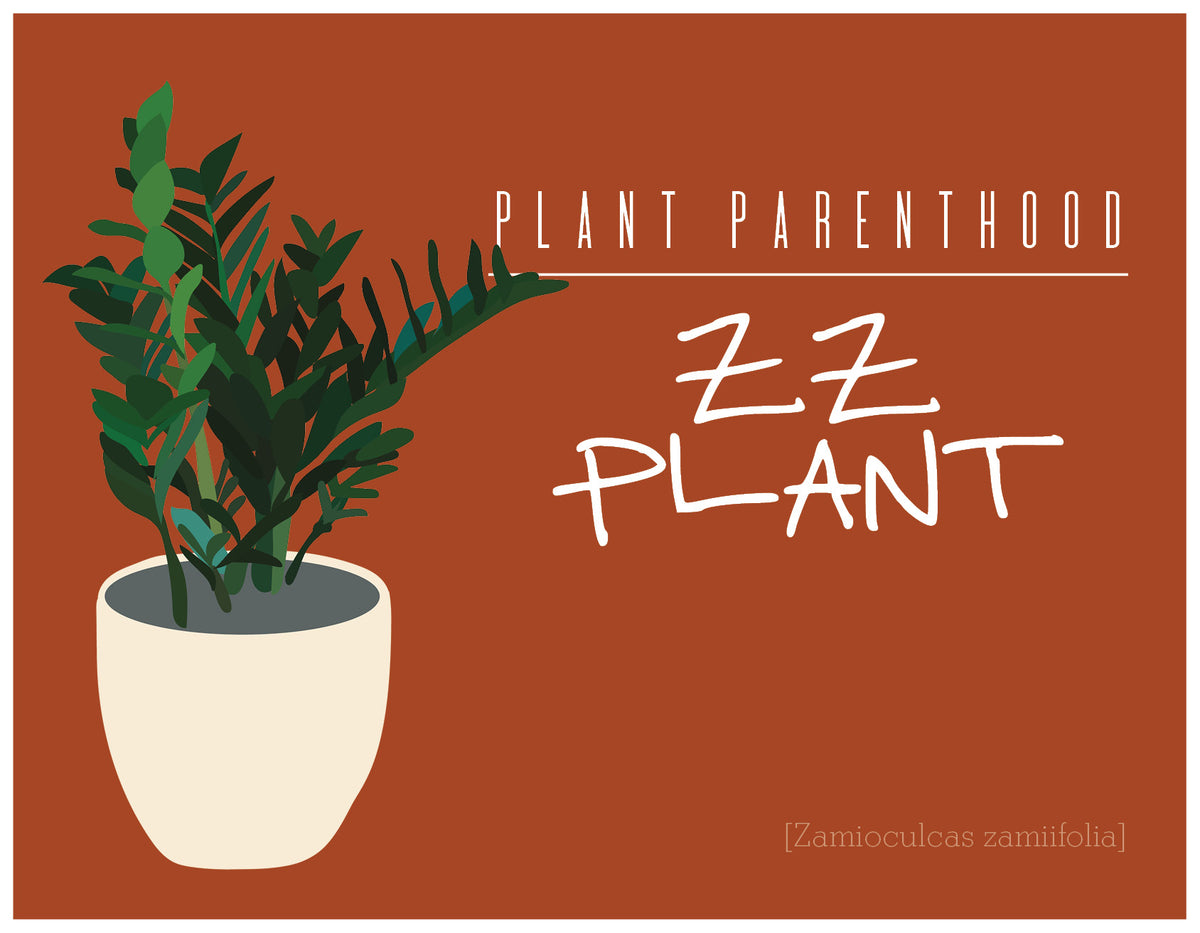 Ah, the ZZ Plant - a favorite among those... with less green thumbs.
Snake plant may be the ultimate beginner plant, but the Zamioculcas zamiifolia (aka ZZ Plant or Zanzibar Gem) is close behind. This babe is drought-tolerant, so for the "oops I forgot to water you" plant enthusiast, it's a goodie. They also handle dry apartment air better than some of our more tropical friends, so while dusting their foliage is always a plus, you don't need to mist them (like Bird of Paradise or Monsteras). Just let the soil dry out between waterings, and make sure their pot has a drainage hole. 
These plants are also known for "handling low light better than others" (read: they're slower to die in low light), so they can last a while in darker homes. However, if you're wanting new growth, medium light is the answer.
These dinosaur era-looking leaves are also just so visually stunning. They provide great texture for any room to which they are added, and play well with other varying patterns and design elements. The rich green color makes them pop in a room of neutrals or fit in perfectly in a home of rich jewel tones. They're very versatile in that way.